Happy Halloween! 
Greetings friends and fellow Supers! It's my great pleasure to announce that our update of Black Kat II: Kat & Mouse is done and out, just in time for Halloween.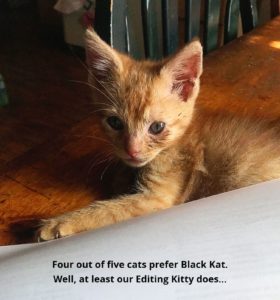 As it turns out, I didn't end up needing a makeover. Supers are rather difficult to photograph, and me being a light shifter makes it all the more challenging. After many attempts, we decided to stick with the old me and just do a bit of tweaking to the original cover. I hope Kat will be happy about that. She doesn't take change all that well.
In other news, Black Kat III: God Save the Queen is the next book to get an update. It's a large book, so it may take a couple of months to get that one done.
Work also continues on Playing with Fire, assisted by yet another new addition to our author's family. Meet Ginger, resident lap kitty and "editor." Our silver tabby, Stormy, isn't too wild about her, but we're in hopes that everyone will settle down and get along. Herding cats is almost as difficult as dealing with Kat! They all have minds of their own.
Read on for more…
NOTE: If you are receiving this, at some point, you opted into our mailing list. We do not wish to spam any poor souls, so feel free to unsubscribe if you feel the need. Most of us won't take it personally (though Kat has been known to!) 
The new version of Kat & Mouse is out! We had a lot of fun polishing the prose and sprucing up the action scenes. We hope you'll enjoy it as much as we did.
Cover tweaks
Better formatting for easier reading
Reorganized chapters
Expanded action scenes
Gadgets. Oh, how we love the gadgets!
And much more…
Note: Amazon will be pushing out the update for customers soon. If you bought it from another online store, just re-download it. You should see "Updated 2020" on the copyright page of the new version. If not, let us know and we'll get you fixed up.
Keep reading to find out how you can get a FREE review copy!
Make a Super Happy: Leave a Review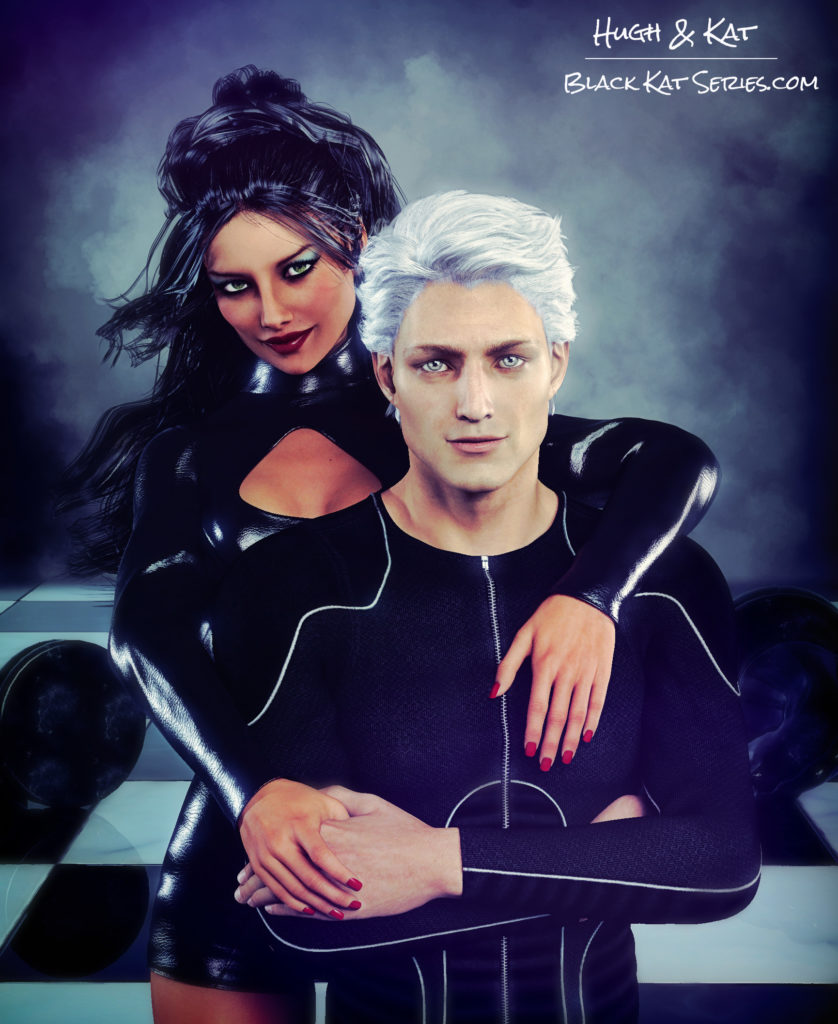 Did you know that most of the Black Kat books are available for free in exchange for a fair and honest review? Reviews are the lifeblood of indie publishing. If you've read our books and enjoyed them, please consider leaving one! 
Grab a review copy here: 
A special thank you to all who have read and left reviews of our books. They keep Supers and authors going! 
(Psst…Do you like my super suit? By the way- Kat is standing on a box in this pic. In fact, she's still standing on a box for the new Kat & Mouse cover. She really is short!)
SPOOKY READS:
Check out these great Halloween goodies for your eReader!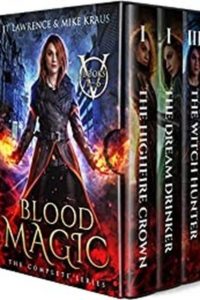 99¢ BOXSET: BLOOD MAGIC BOOKS 1-6
Spell-slinger. Vampire-slayer. Magical albino ferret-rescuer. Meet Jacqueline Denna Knight, the best wizard detective in the city.
Jax turns vampires to ash and pain into magic. She also has a knack for finding things. So when a distraught—and obscenely wealthy—elf calls Jax at midnight to hire her for an intriguing job, she grabs the opportunity with both hands…
But what Jax doesn't know is that this case is going to unravel her life. She'll get tangled up with a host of intriguing characters, most of whom are not who they appear to be .As Jax speeds down a path toward the most powerful vampire clan in the country, she'll have to put everything on the line. 
Will she be able to use her unique brand of magic to save the Realm?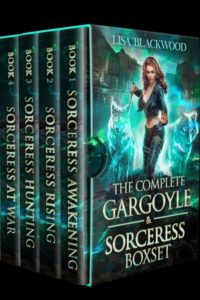 99¢ BOXSET: THE GARGOYLE & THE SORCERESS BOOKS 1-9
When Lillian finds herself facing off against demons out of mythology, help comes from an unlikely source—the stone gargoyle who's slept in her garden for the last twelve years.
After the battle, Lillian learns the humans she thought were her family are actually a powerful coven of witches at war with the demonic Riven. Lillian is something more than human, a Sorceress and Avatar to the gods. The gargoyle has been her protector for many lifetimes, but when she was still a child, troubles in their homeland forced him to flee with her to the human world.
But something from her childhood has followed them to this world. In a heartbeat, her ordinary life becomes far more complicated, and if her overprotective guardian is to be believed, there's an evil demigoddess just waiting for the chance to enslave them both.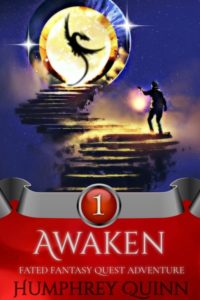 FREE FANTASY: AWAKEN, FATED BOOK 1 
There's something strange about the new neighbors in the campsite next door. They wear winged-tipped shoes and overcoats. They didn't arrive in vehicles, but on foot and carrying travel trunks. They stick to themselves and they're not friendly. And stranger still–they're afraid of something…
It's a mystery mind-reading twins Meghan and Colin Jacoby want to solve. Well, Colin, reluctantly. And only because his sister knows just the right buttons to push to pique his curiosity. That, and she's impossible to say no to.
Solving one mystery leads to another, and another, and before they know it, they're dangerously steeped into an otherworldly adventure. Which sparks an epic journey that's fated to be legendary.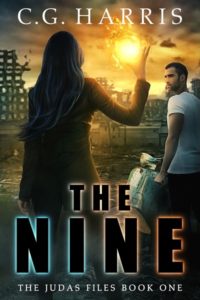 FREE URBAN FANTASY: THE NINE
Gabe has carved a successful niche into his arctic afterlife, but when Judas Iscariot makes him an offer he doesn't dare refuse, Gabe must leave behind his black-market Twinkies and bootleg Dr. Peppers to become a double agent for the most dangerous organization the world has never heard off. Easier said than done, especially when his skill set is limited to irritating quips and an eye for button-fly jeans.
To make matters worse, his new partner, Alex, is a beautiful, hard-as-nails agent who wants nothing to do with him. Gabe must figure out how to work with Alex, stop a deadly pathogen from being released Topside, and do it without botching the mission or revealing his true identity. If this unlikely hero can't figure it out before disaster strikes, facing the wrath of Hell will be the least of his worries…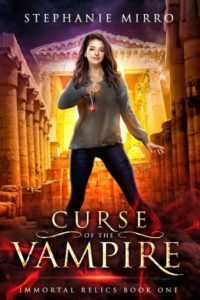 FREE ON KINDLE UNLIMITED:
CURSE OF THE VAMPIRE
When the Roman god of wine and chaos claims you as his own, death is sure to follow. The only question is whose.
Archaeology student Serafina doesn't believe in vampires, witches, and ancient gods. But after unearthing an ancient Roman amulet, her dreams of drinking blood and violent magic leave behind an eerie sense of foreboding, and even a skeptic like her starts to wonder how real everything might actually be.
A sinister cult takes a deadly interest in the artifact and Serafina is thrown into a world that shouldn't exist, where vampires and witches alike claim ownership of the amulet. Her amulet. As her connection to it grows, she discovers a dark secret about her past. She must protect the powerful relic at all costs—even if the price is death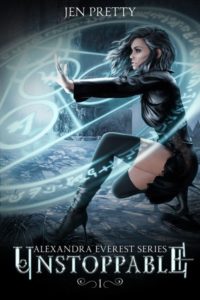 FREE ON KINDLE UNLIMITED: UNSTOPPABLE
A war has been raging between the vampires and the fae for generations, but it could all be over for the fae, unless Lex finds her fabled power.
Lex's life hasn't been looking too bright since her family was murdered, but if she had known about her family's heritage, she would have been prepared when actual trolls start trying to abduct her.
The leader of the vampires wants to use her in his war to eradicate the fae and enslave the human race, but the fae have offered her a family and a chance to become something more. Something powerful.
Her only hope is to fight. But will she find her power in time to stop the vampire master? Some say time changes everything, but they say Lex can change time.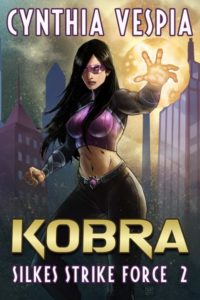 FREE ON KINDLE UNLIMITED: KOBRA
As the world becomes a darker place, people look more and more to heroes.
Silke's powers are growing fast, and so is her enemy list. Faced with threats both known and unknown, the strike force plans a counter attack to neutralize them. But when tragedy strikes, leaving Silke unable to walk, she finds herself in peril with Sin Squad member Envy closing in. Now Silke must find the courage within herself to be the hero the world needs.
Fear, like Envy, can be paralyzing. Only a true hero can tame the kobra of fear!
Kobra is a genre-blending roller coaster ride that will delight both superhero fans and fantasy readers alike. Book 2 in Silke's Strike Force.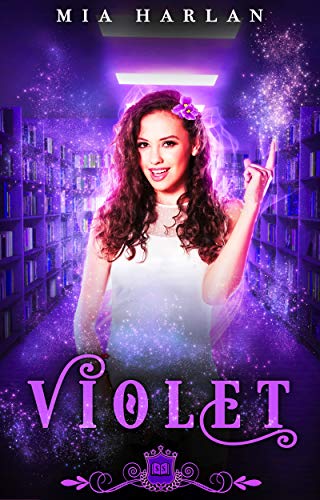 FREE ON KINDLE UNLIMITED: VIOLET
Can I tell you a secret? My chameleon shifter powers let me take the shape of anyone I want… and I've spent the past year posing as my 80-year-old best friend!
On the run from an enemy I could never defeat, I've been hiding in a paranormal town called Silver Springs. No one can ever find out what I really look like, not even my three fated mates: my tempting bear shifter best friend, the seductive vampire billionaire, and the hot troll cop who'll do anything to protect me. 
But how can I get them to fall for me when I look like an old gran? Because if they see the real me, I'll not only be risking my life… but theirs, too. 
NEW URBAN FANTASY: KEY OF MAGIC
A magical key, a sassy mouth, and wicked ninja skills have made me a legend among thieves. I can unlock the past and steal anything, anytime, anywhere. But solving my father's murder? Two years later I still have zero leads.
Thanks to my father's debt, The Thieves' Guild has me working shady jobs that bring me no closer to the truth. Instead, I've got my hands full with dangerous magical artifacts and my ex-turned-rival who is desperate to see me fail.
Nineteen years in this world of magic and thievery have taught me to trust no one. But I can't do this alone, and if I don't figure out who spilled my father's blood, there's a good chance I'll be the next one to turn up dead. The clock is ticking, and the only thing I can't steal is more time.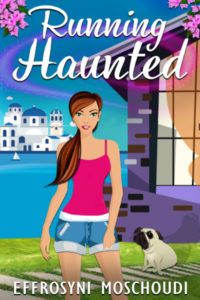 FREE ROMCOM ON KINDLE UNLIMITED: RUNNING HAUNTED
Kelly ran a marathon… and wound up running a house. With a ghost in it.
After running her first marathon in the alluring Greek town of Nafplio, Kelly Mellios meets Alex, a gorgeous widower with three underage children, who is desperately looking for a housekeeper. She accepts the position, unaware that his house has an extra inhabitant…Alex's late wife, who has unfinished business to tend to.
By using the family pet, a quirky pug named Charlie, the ghost is able to communicate with Kelly and asks her for help. Kelly freaks out at first, but gradually finds herself itching to help. It is evident there's room for improvement in this family… Plus, her growing attraction towards Alex is overpowering…
Will Kelly do the ghost's bidding? How will it affect her? And just how strange is this pug?
FILL UP YOUR EREADER FOR FREE:
MID-SEPT AWESOME FANTASY GIVEAWAY
Grab Black Kat and over 30 other great stories. Check it out here: 


SCI FI & FANTASY GIVEAWAY
Over 200 FREE sci fi, fantasy and urban fantasy eBooks, including Unlucky Charm:

YOUR FEEDBACK IS ALWAYS WELCOME
We love to hear from our fans! Let us know what you like about the series and what you'd like to see next. You can also contact me anytime at [email protected] or by replying to this email. You can also reach the Supers on our public pages (listed below.) Please keep in mind that due to my, um…exotic location, it may take me a little while to get back to you. We also love fan art. Feel free to send it in! 
Here's wishing you a happy and Safe Halloween! 
Yours magically,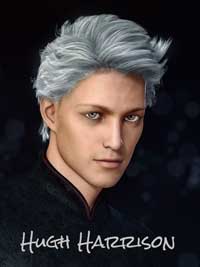 Illusionist, Escape Artist, and Super Chap!
Facebook Pages: 
Black Kat Series (news)
Hugh's House of Humor
Twitter and Instagram: 
https://twitter.com/BlackKatSeries
https://www.instagram.com/kimberlygordonauthor/
Website: http://www.blackkatseries.com