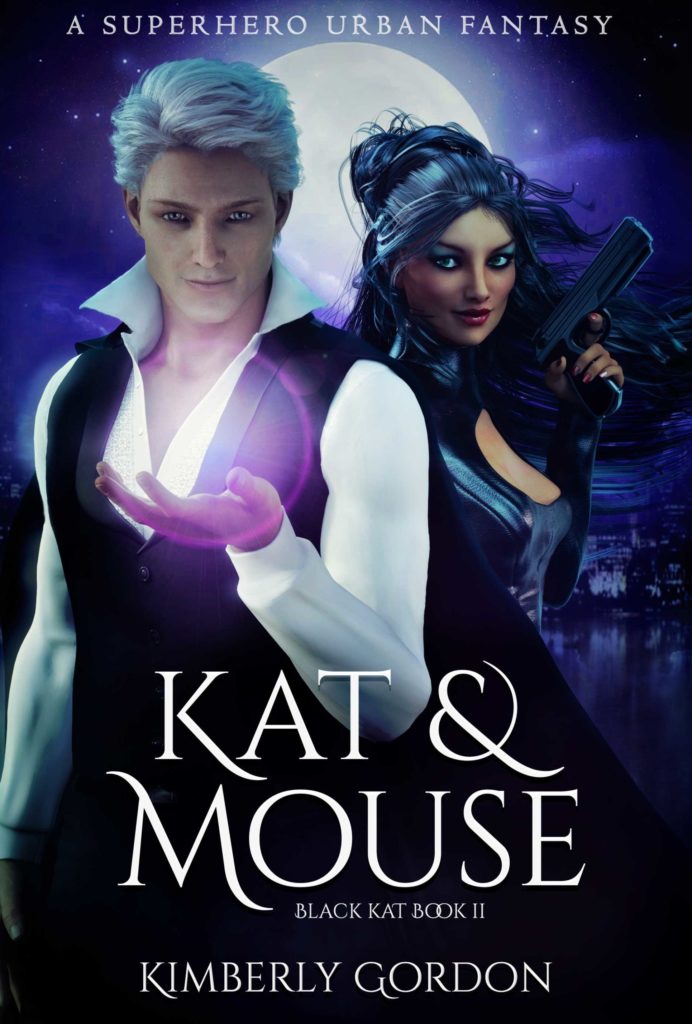 "The Fugitive" with superheroes...
Bounty hunter Katherine Carter always gets her man. Sometimes, too many of them. Her hot, Latino cop boyfriend is getting too serious too fast and she isn't sure she can trust her shady partner. Then there's the elusive escape artist she's hunting down, as well as the gorgeous glowing man who saved her from a bad scrape in Cabrini-Green. Between chasing and being chased, she's getting quite a workout.
Poisoned by a jealous woman, hexed by another, and wrongfully accused of murder, Hugh Harrison is out of luck–and time. That is, until his fellow Supers bust him out of prison. Hugh finds himself on the run from the government, a toxic ex-lover, and a beautifully distracting but lethal bounty hunter. Who will get to him first? And will he ever find his missing brother?
This is Book 2 in the Black Kat series, with many more Super adventures to follow!
A note from Hugh: Supers love action, adventure, comedy, romance and plenty of cliff hangers. We've included them all in our stories, and hope you enjoy them as much as we do!
Published:
September 15, 2018
Editors:
Cover Artists:
Genres:
Reviews:
A

wrote:
Smoldering!! Breathlessly waiting to read the next book!!!
Barbara B

wrote:
Can Kat Catch Her Mouse Before It's Too Late?

Riveting fast paced Superhero adventure complete with super powers, Supervillains, a sassy heroine, evil humans, suspense, twists, romantic drama, and cliffhanger ending. I love the way the supernatural world is woven into normal life situations. I can't wait to read the next book. Enjoy!
Shaun Green

wrote:
​This is an intense, exciting and fast paced novel, that involves Kathrine Carter (a Bounty Hunter) in pursuit of ​Hugh, an escaped illusionist wanted for the murder of his brother.

The chase takes places across the length and breadth of America, before a climatic showdown forces Hugh to choose between his freedom and his fellow supers. The plot moves quickly along, with great dialogue and many twists and turns, that see goodies may also be the baddies, and the baddies may not be quite what they seem. I thoroughly enjoyed this follow up to the adventures of Kat and Hugh, continued from Unlucky Charm. A really good fun read.
Carole L

wrote:
Amazing (literally) urban fantasy

This book is written in the world as we know it - with a few major additions. People with super powers exist, some good and some bad, called the "Supers." Our heroine Kat is a bounty hunter, who, with her partner, is searching for Hugh Harrison, a magician and an illusionist, the leader of the Supers. (The blurb says it is The Fugitive with superpowers, and that's a good way to describe it!)

The authors have created a fascinating alternate world, where you cannot be sure who has what powers or what goals. The action quickly moves from state to state, from character to character. I can't wait to get the next book!