A Superhero Urban Fantasy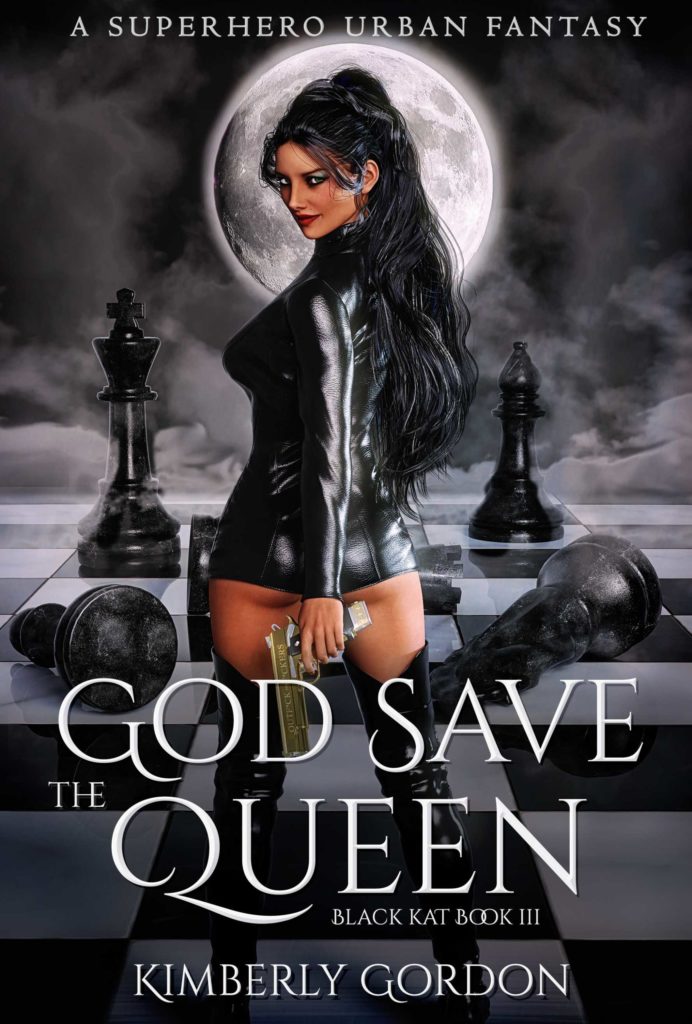 Part of the
Black Kat
series:
Black Kat III: God Save the Queen
Editions:
Kindle

-

First

:

$ 3.99
Paperback

-

First

:

$ 12.99

ISBN:

1074813464

Size:

8.25

x

5.00

in

Pages:

435

Let the games begin...
When a beautiful bounty hunter is betrayed by her partner, Hugh Harrison does the only thing a proper gentleman would do--he rescues her. Never mind that she's hunted him down through seven states to drag him back to prison. She's a female Super, one who may hold the key to his struggles with the government, his search for his missing brother, and his own failing health-if he can save her from herself.
The last person Katherine Carter expects to come to her aid is the world-famous escape artist she's been chasing. His unusual powers confuse and bewitch her as he leads her deeper into an underground society of people with amazing abilities and makes her an offer she can't refuse. But trusting the cunning illusionist to keep his end of the bargain may cost her everything, including her heart.
Note: This is Book 3 in the Black Kat series, with many more adventures to follow!
Published:
August 15, 2019
Editors:
Cover Artists:
Genres:
Reviews:
Kindle Customer

wrote:
This Excellent series continues to mesmerize 😀. Thrilling action, intense situations and creepy bad guys make reading this story well worth the time😄. Thanks again Kimberly, I'm thoroughly enjoying reading this series 😊.
IceDragonArt

wrote:
Hilariously Funny and Really Well Written! I couldn't put this one down, was up all night to finish it! The sarcastic sense of humor is right up my alley and there was plenty of drama and action going on. Plenty of paranormal goodness. Make sure that you read the first one! One of my absolute favorite authors.
Shaun Green

wrote:
A great paranormal action thriller. It's so refreshing to read of superheroes ​(Supers) with such a different take on their various superpowers (sand shifters, water shifters, light and dark shifters etc. etc.) It does read for a unique novel. There some great characters, some really evil bad-guys /gals, torn love interests, battles in the swamps, all add to a fast paced action thriller.
FairyCrystal

wrote:
This is a fast paced, action packed, humorous, and suspense filled thrill ride that grabs you from page one and keeps you reading to the end. So glad there is more coming in this series. ~Reviewer