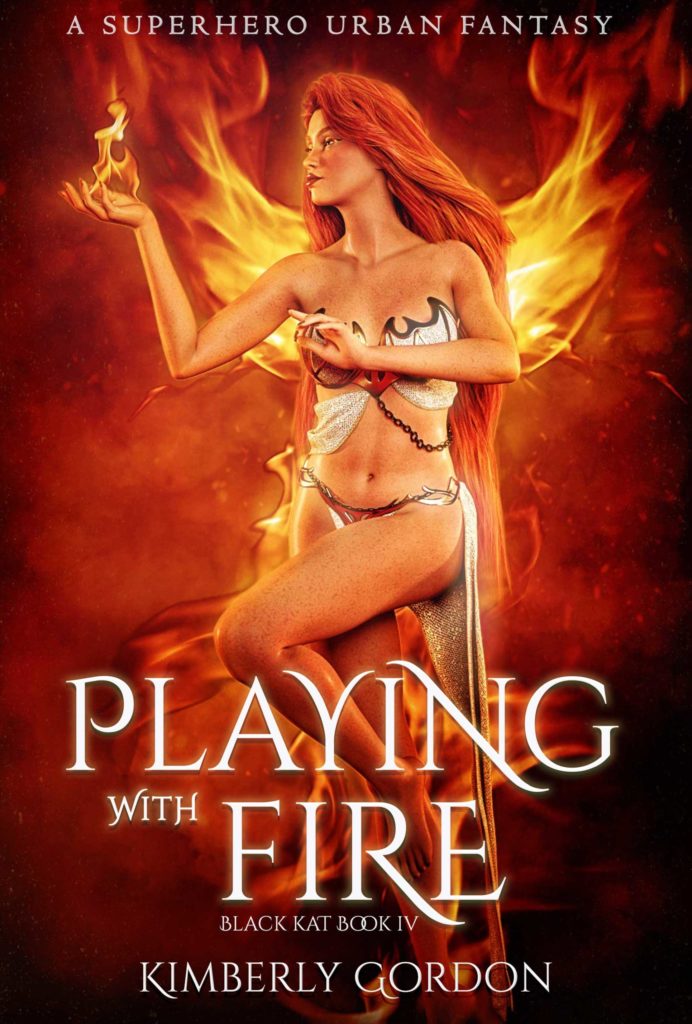 Part of the
Black Kat
series:
Black Kat IV: Playing with Fire
One hot mess deserves another...
Shane Sumner was just an ordinary firefighter until the flames started speaking to him, in female form. Now the dog and the plants are talking too, and he thinks he might be losing his mind. Or maybe, he's just Super.
Fiona and her sister are on the run from a dangerous Rogue. Life isn't easy for a fire shifter, especially one with Aislinn's special…"needs." The fact that they may have accidentally burnt down the Denver safe house isn't helping either. Can a handsome stranger help them out?
And oh where, oh where, has Hugh gone? The Supers are in turmoil as their leader goes missing and they're forced to bury a fake, dead Hugh. Kat struggles with his whereabouts as she searches for her long lost sibling.
This is Book #4 in the Black Kat series, coming soon!
Editors:
Cover Artists:
Genres: