The Black Kat Happs
Hello, lovelies. Hugh Harrison here.
News has reached me about bizarre happenings on Earth. People hoarding toilet paper and hand sanitizer, trying to avoid the plague while hunkering down in their homes. Drive-in churches, drive-in restaurants, drive-in everything. But where are the flying cars?
When I used to dream about what 2020 would be like, that's what I imagined, something from The Jetsons, not Bill Gates running around scaring people with syringes. That chap still can't keep viruses off his blasted computers, and he's been at it for decades. Can't he work on the flying cars instead?
In the midst of all the madness, I sincerely hope this newletter finds you happy, healthy, and well. Laughter is the best medicine in times of trouble, and it's my aim to bring you more quite soon. A little escape can be good (says the escape artist.)
And don't forget to: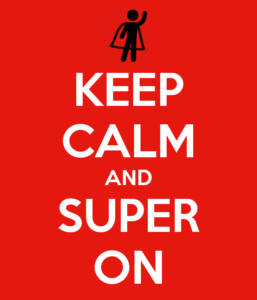 Speaking of Supers, Jacob and our other healers are busy keeping Supers and humans as healthy as possible. Kat is off hunting down more Rogues. Apparently they're stirring up trouble again. As if everyone didn't have enough to deal with already!
As for me, I'm still stuck on another planet, waiting for Dale to finish his cumbersome calculations so we can head home.
Meanwhile, our author, Kim, is homebound and busy schooling children, one of which has special needs. This has slowed down work on the series significantly, but we press onward and upward. Stiff upper lip and all! The re-edit of Unlucky Charm is almost done and it's turning out very well. We'll send out a special newsletter with a free download link when it's finished.
Don't forget that you can also pick up a review copy of our other Black Kat books on Story Origin:
Part 1 of Black Kat 4: Playing with Fire, is available for anyone who joins our ARC list. Response so far has been very good. Thank you to everyone who has read and sent in their comments! Part 2 should be done shortly.
Read on for more…
NOTE: If you are receiving this, at some point, you opted into our mailing list. We do not wish to spam any poor souls, so feel free to unsubscribe if you feel the need. Most of us won't take it personally (though Kat has been known to!) 
COMING SOON: UNLUCKY CHARM, UPDATED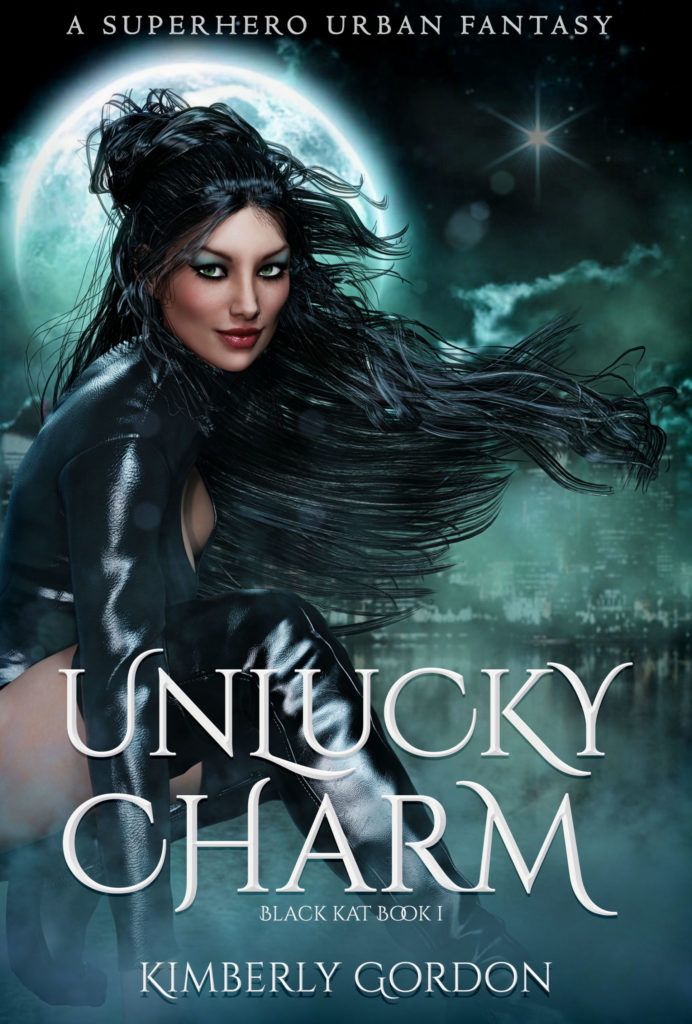 It's hard to believe the Unlucky Charm was published 4 years ago. We've learned a lot about writing and publishing since then, so we wanted to update the first few books & make them as SUPER as possible. 
We're very close to having Unlucky Charm finished. Improvements include: 
Updated cover
Updated formatting
Reorganized scenes for better story flow 
Cut/condensed some scenes and added new ones. (10,000 more words)
Expansion of Kat's storyline and scenes = more badass bounty hunting!
More showing, less telling
Tighter prose
A few fun, new juicy details included, along with a new character that snuck into the series… 
Stay Tuned! We will be giving this away FREE to all subscribers and sending out a special email! It will also be rolled out as an update to all stores. Print versions will be updated as well. 
It's not too late to join our Advanced Reader Copy (ARC) list 
Here's how it works: 
Join the Black Kat ARC list.
We'll send you the latest beta version of our next book.
In exchange, send us your feedback on the characters, story lines, and anything else that strikes you. We're not asking for editing, just opinions on the overall feel of the story. 
For those that send in feedback, we'll also send the finished version as a thank you.
Currently, Chapters 1-8 of Black Kat IV: Playing with Fire are available. We'll continue to add onto the ARC as additional parts are ready until the entire book is done. (i.e. The next version may be Chapters 1-16, and so on.)
Our production schedule is three books a year.
GREAT READS:
Stuck at home and looking for something new to read? Check these titles out: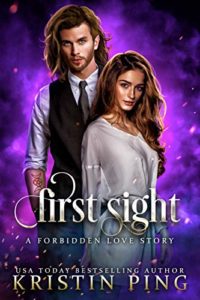 FREE: FIRST SIGHT: A FORBIDDEN LOVE STORY
Young, French, and working in the USA, Danielle Laurant has it all—including the love of heartthrob Marick Young. 
However, there's something sinister brewing underneath their love. 
Secrets can make or break any relationship—but especially when it's one that goes against the grain of otherworldly laws. 
Marick is the prince of warlocks and his father refuses to allow his son to love a human girl and Marick refuses to let her go.
Marick introduces Danielle to a world she didn't know existed. But she needs to end their relationship or force him to lose his crown. And if it isn't done soon, it won't matter anyway. She'll be put to death.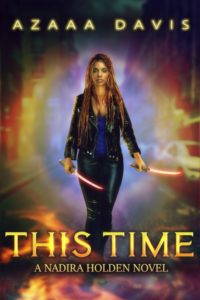 FREE: THIS TIME
Resurrected into present-day New York, Nadira Holden is asked to save the world … again.
Nadira achieved legendary status when she gave her life to protect humans from the demons. To her, it was yesterday. To the rest of the world, it was twenty years ago.
People have made peace with the demons, worshipping them like celebrities. No one wants to believe that the beautiful creatures who brought magic to humans could be causing the disappearance of so many.
When Nadira's father goes missing, she refuses to play nice. Gloves off. She has to do what she does best. Fight.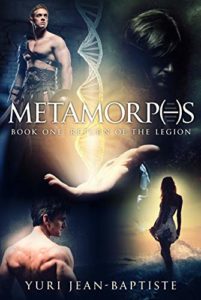 METAMORPHS: BOOK ONE
Earth's greatest threat has returned. But in a school of superheroes, one ordinary boy holds the key.
16 year-old Tristan Davids had big plans in mind for his birthday, but unexpectedly discovering that he's from a family of well known super-heroes wasn't one of them. Now he's been sent to the Academy to hone his gifts, despite not having any powers of his own.
Viewed as an outcast, Tristan soon discovers a plot to overthrow his new home by a mysterious group of supervillains, known as The Legion. 
Can Tristan rallying his teammates behind him, unlock his abilities, and discover what it means to be truly special before it's too late?
Discover your next favorite superhero! 

This sampler of superhero novels will have you geeking out all over the place! Discover some of today's hottest authors that are writing original heroes that you will love and villains that you will love to hate.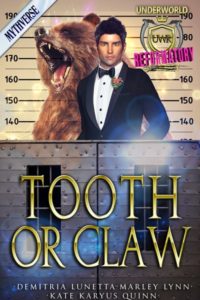 FREE: TOOTH AND CLAW
All bear shifter, Griff, has to do is get through one party.
If he does that then the people in charge of Underworld Reformatory will see that he's reformed…and he'll be free. But Griff isn't the only one with plans for this evening. When the god Hermes shows up to cause trouble—all bets are off.
This is a short story prequel to Squad Goals: Underworld Reformatory Book 1.
FILL UP YOUR EREADER FOR FREE:
APRIL URBAN FANTASY GIVEAWAY:
Enjoy over 40 FREE eBooks, including Unlucky Charm: 

YOUR FEEDBACK IS WELCOME
We love to hear from our fans! Let us know what you like about the series and what you'd like to see next. You can also contact me anytime at [email protected] or by replying to this email. You can also reach the Supers on our public pages (listed below.) Please keep in mind that due to my, um…exotic location, it may take me a little while to get back to you.
Facebook pages: 
Hugh's House of Humor
Black Kat Series (news)
Twitter and Instagram: 
https://twitter.com/BlackKatSeries
https://www.instagram.com/kimberlygordonauthor/
Jared is incapacitated at the moment, so Dale is working on updating our website, here.
Until next month, lovelies! I hope you have a happy and healthy April.
Remember to Keep Calm and Super on!
Yours magically,,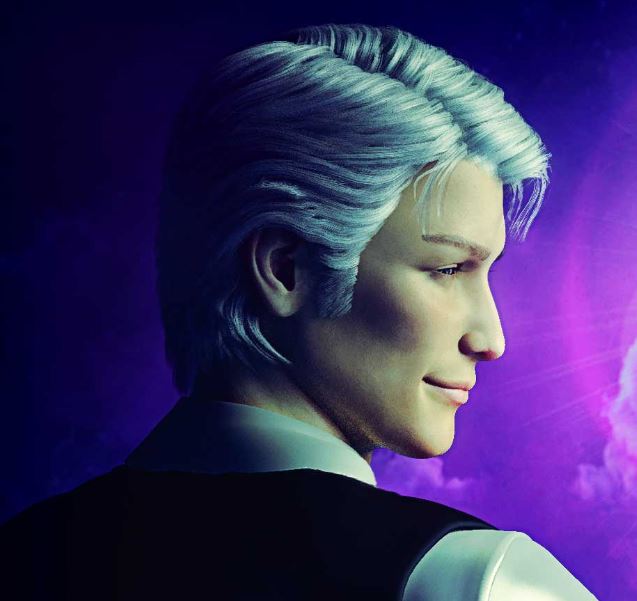 Hugh Harrison

Illusionist, Escape Artist, and Super Chap!
PS. You can make your own Keep Calm logos and even put them on mugs and shirts. It's fun. Click here for the one we made. (Not an affiliate link, just fun.)