Black Kat Summer: Get It While It's Hot!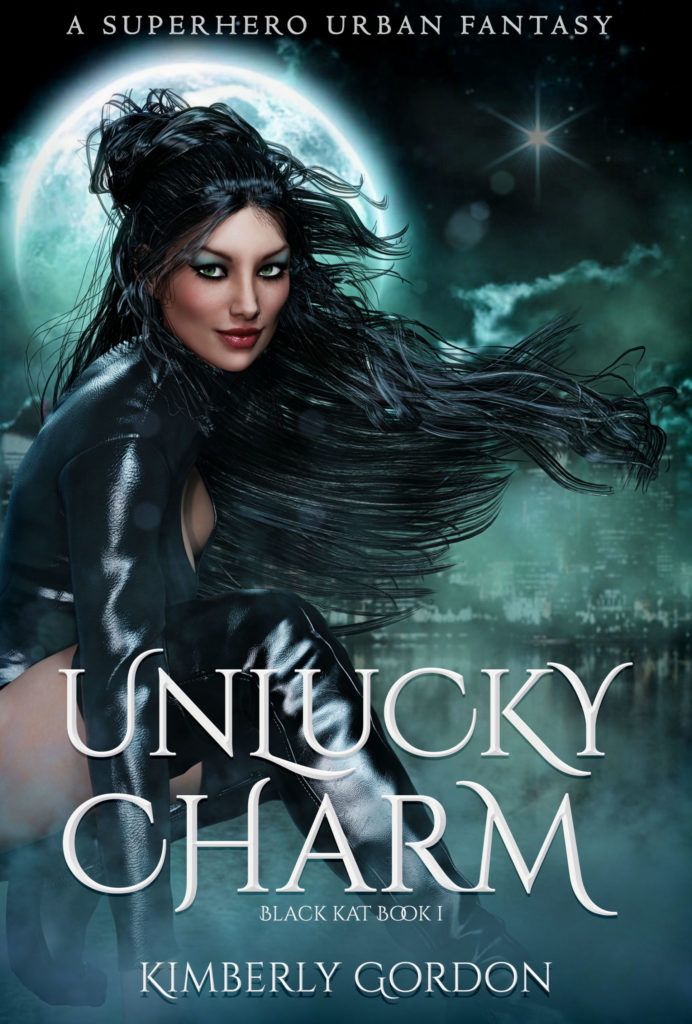 Dear friends and fellow Supers,
We've got boatloads of goodies for you this month — lots of splendid summer reads, starting with our update of Unlucky Charm. If you grabbed it last month, grab it again. We've made more tweaks. This is the final, final version. GRAB IT FREE RIGHT HERE.
Please note: You'll be asked for your email to verify you're a subscriber. You won't be subscribed to anything else. 
Amazon customers: Amazon has pushed out the updates. Just delete your copy from your Kindle and re-download it. It should show up with 20 chapters, not 11 anymore. We've updated it at all other retailers, too.  Problems? Reply to this email and let us know.
We also have FREE review copies available for most of our books. Links are at the bottom of this email. We'd love to hear from you!
Read on for more news…
NOTE: If you are receiving this, at some point, you opted into our mailing list. We do not wish to spam any poor souls, so feel free to unsubscribe if you feel the need. Most of us won't take it personally (though Kat has been known to!) 
An Author Update
2020 been a challenging year for everyone.  Besides all the other insanity going on in the world, severe storms and straight-line winds tore through the Midwest this week, and across our author's 100-year-old farmhouse and ancient trees. Power was finally restored yesterday, along with the ability to enjoy such things as showers and toilet flushing! There's a boatload of damage to clean up, but everyone is unharmed, thankfully.
Our author is also currently homeschooling two children,  (one with special needs) and working at a local college, which was also hit by the crazy weather. But she's in the Midwest, where anything can and does happen when it comes to the weather.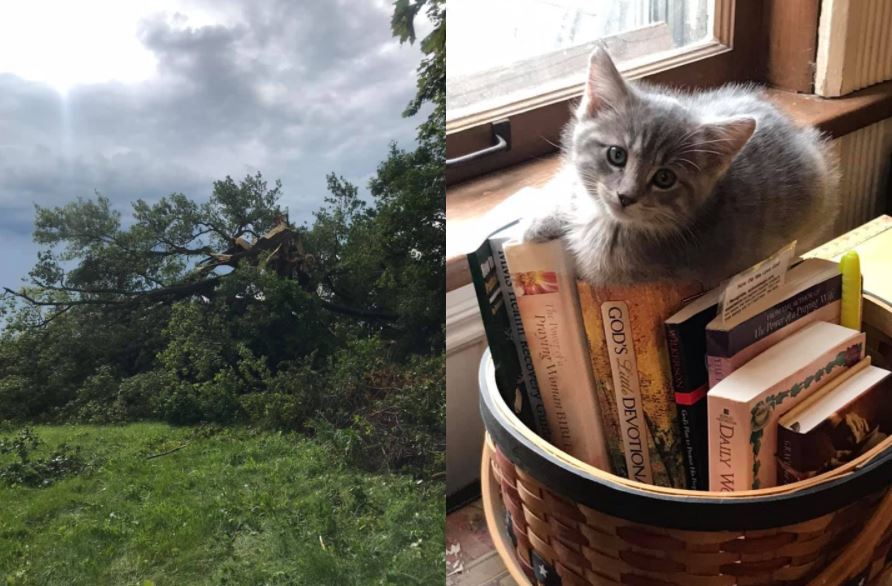 Goodbye, big beautiful trees! Thanks for not falling on the garden, chickens, cars, or people. On a cheerful note, there's also a new addition to the family. Meet Stormy, the ninja kitty. He's a silver tabby. Though we're fond of black cats, gray ones are lovely too.
Life is full, but things are slowly getting done. How does our author do it? Maybe she's Super…or just really tired!
Next Up: Kat & Mouse
With significant changes to Unlucky Charm, we're currently knee-deep in updating the next book, Kat & Mouse. Scheduled changes include: 
A new cover (I'm getting a makeover!)
Updated formatting for easier reading
Reorganized chapters
Smooth out wrinkles caused by Unlucky updates, which changes a few timelines a tad
Adverb squashing!
Expanded action scenes
And much more!
We expect this update to be ready relatively soon, though 2020 has thrown us plenty of curves!
In Beta: Playing with Fire
We've updated Part 1 of the Playing with Fire beta. Sign up here to be a beta reader for this book. Send in feedback and receive a finished copy when it's published!
Firefighter Shane Sumner has a secret. 
He's not the brave, hometown hero everyone thinks he is. He's fireproof, and possibly crazy, or telepathic. Now the dog is talking to him, along with the plants, threatening to upend his sham of a perfect life. Can he conceal his strange abilities or will they expose him for the freak he knows he is?
One hot mess deserves another…
Life isn't easy for a fire shifter. Fiona and Aislinn's powers keep them homeless and just might have burnt down the Denver safe house. The streets are full of Rogues and unsavory characters; their chances of survival look bleak. Prince Charming isn't coming. Or is he? A handsome, flame-retardant stranger may be the answer to all their problems.
GREAT SUMMER GETAWAYS:
OODLES of books to fill your e-reader and escape from current events! (Books + escapes = perfection!)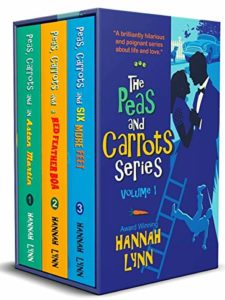 FREE TODAY: PEAS AND CARROTS (COMEDY SERIES)
Note: Link goes to the print version, click on Kindle, free Aug 13 only! 
Welcome to your new favourite family saga. Perfect for rom-com fans who are looking to lose themselves in the comedy of real life. Get the first three books in the series, along with a BONUS short story set in the Peas and Carrots world in this super value boxed set.
Follow the adventures and mishaps of Eric and Suzi Sibley in this charmingly heart-warming, poignant and hilarious series that sees them tackle the ups and downs of adult life. Full of quirky characters and crazy mishaps, you will not be disappointed with award-winning author Hannah Lynn's delightful series.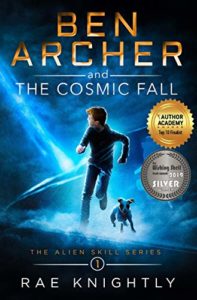 FREE ON KINDLE UNLIMITED: BEN ARCHER AND THE COSMIC FALL
When UFOs crash into the fields next to his grandfather's house, twelve-year-old Ben Archer becomes a cumbersome witness in the eyes of the government. Not only that, but Ben discovers he has been entrusted with an alien power, the significance of which could jeopardize human life on Earth.
Government agents rush in to remove all evidence of spacecraft and extraterrestrials. The media are led to believe meteors fell in the area and they dub the event The Cosmic Fall. But when Ben's involvement comes in the spotlight, he is forced to flee with the sole survivor of the crash: an alien man called Mesmo.
And while the destinies of boy and alien become inextricably linked, one question hovers above their unlikely friendship: why did the aliens come to Earth in the first place?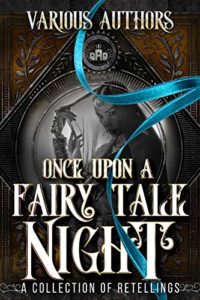 ROMANTIC FANTASY ANTHOLOGY: ONCE A FAIRY TALE NIGHT
When it comes to romance, everyone could use a fairy godmother once in a while. Or at least a magic wand.
This hot new collection of fairy tale retellings has it all—enchanting Regency ballrooms, demon-infested forests, billionaire-controlled boardrooms, and dark alien planets. And all our fairy tales come with a twist.
Our heroes and heroines will take you to the depths of hell and the top of the castle's spire as they move from Once upon a time to Happily ever after. Featuring a variety of romantic subgenres—contemporary, historical, paranormal, science fiction, reverse harem, and more—these retellings will satisfy your cravings for every style of fairy tale romance, whether you like it sweet or steamy, slow-burn or fast.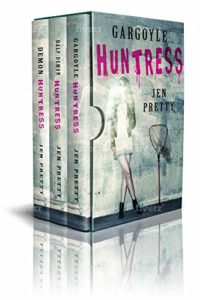 FREE ON KINDLE UNLIMITED: HARLOW'S DEMONS COMPLETE SERIES
My name is Harlow, and I am the loser who got suckered into the worst job in history. I am a gargoyle huntress.
Thanks to a tiny bit of vandalism, I now wrestle wayward bitey devils back to their perches at way-too-early o'clock. But lately, something has gone wrong. Gargoyles all over the country are flying the coop, if you will.
When a dark and mysterious stranger blows into town trying to convince me that this is my problem, I'd rather tell him & his obviously chiseled abs to &@$% off. But I don't have a choice. My gargoyles are vanishing too—including the one that contains a real live demon who possessed me years ago. To get to the bottom of this strange disturbance, I have to strap on my boots & grab my trusty net. It's gargoyle hunting time.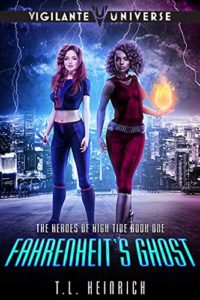 FREE  ON KINDLE UNLIMITED:

 

FAHRENHEIT'S GHOST
A weapon of mass destruction hidden in the whisper of a child
Attacked by a savage crime boss, Colleen vows to find a super-powered weapon to protect her family. But the last thing she needs is her ex-girlfriend standing in the way.
Killing in the name of justice is just another day at the office for Karen, whose next government assignment has her kidnapping a super-powered threat to humanity. Heartbreak isn't part of her job description.
It'll take an innocent little girl with horrifying power to bring these two frienemies together. But if they can't bury the hatchet long enough to save one girl, how can they possibly save each other?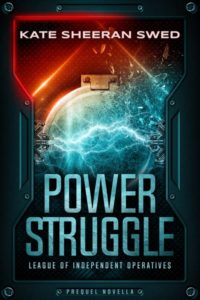 FREE URBAN FANTASY: POWER STRUGGLE
Mary O' Sullivan would rather throw punches than parties. But though her vigilante-league family can fly and support collapsing bridges on one shoulder, Mary's stuck with her wits, muscles, and a desperate need to prove herself. When the league uses her celebrity secret identity to infiltrate a gala, she takes the opportunity to flaunt her skills as an operative.
Mary's decision to bend protocol results in the loss of a dangerous artifact — one that could grant her the power she lacks. Sidelined by the league for going rogue, she pursues the power-granting stone without backup. But she's not the only one looking for the artifact. If she can't secure it, superpowers will be available to the highest bidder — and the league's anonymity could become a thing of the past.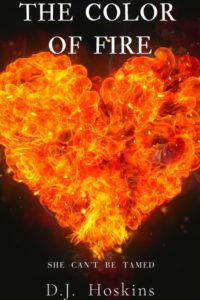 FREE FANTASY COMEDY: THE COLOR OF FIRE
Hazel Is A Dragon. Mavis Is A King. Their Destiny Is Terminal. For the Shifters are Growing Weak.
Bad and rebellious, Hazel needs things her way, a motorcyclist turned hospital patient, the one who hit her on the road drags her from her world. Kidnapped from Earth, Hazel makes demands but when her requests go unanswered, can she escape or will she be forced to submit?
Mavis is on the search for a savior. Able to cross worlds, he brings back a dragon and his kingdom's only hope. The King of Agirith, his borders are threatened by the scourge of the vampires and his throne tilts on the brink of usurpation. If he is to continue to rule, Hazel's powers may prove her indispensable. But… Can she be tamed?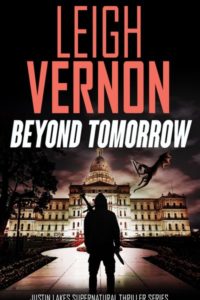 FREE  SUPERNATURAL THRILLER: BEYOND TOMORROW
Justin is about to have the fight of his life.

A wicked beast that even the old gods fear is coming. Like the rest of his kind, he's honored to serve beside the woman who showed him his true calling. But fate has rather different plans. A race against time now lies ahead… …and quick wits will be the key to survival. The agents of darkness are closing in.
Will Justin find the fortitude to be a light for those in need? He is humanity's last hope to sidestep certain ruin. You'll adore this thriller, because Beyond Tomorrow is pure white-knuckle fun.
A true devilish delight.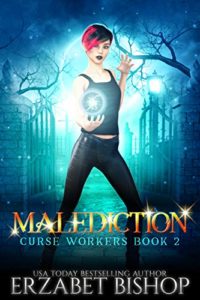 SUPERNATURAL ACADEMY:

 

MALEDICTION
It's witchcraft…Nestled in the shadowy thoroughfares of Salem, Bridget has created a new life for herself. Saved from the noose by the mysterious Mr. Black during the witch trials, she runs Broomstix, a thriving curse worker and hex shop. Dangerous cravings thrust her back in harm's way as evil stalks the streets. Will the allure of the forbidden be her curse or her salvation?

Alistair is a wolf caught between desire and duty to his pack. His Alpha goes missing and evidence of arcane magic and murder come a little too close to home. A chance encounter at a Halloween party brings his beast to the forefront and one night of passion leaves him wanting much, much more. A war is brewing in Salem between the wolves and witch kind. When more deaths are found linked to rogue wolves, the two join forces, but wild magic reigns on Samhain and the moon may just have a mind of her own…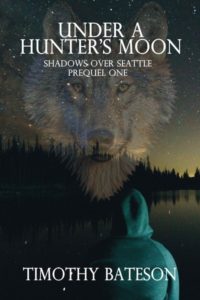 FREE  WOLF SHIFTER:

 

UNDER A HUNTER'S MOON
Richard Parsons is a maverick wolf-shifter who grew up among the teen gangs of Seattle. His tendency to find trouble has often attracted police attention.

When a traveling exhibition returns to the McCaw Museum Richard finds that he has personal reasons to visit after hours. His audacious plan goes awry when a particular display forces painful memories to the surface.
Can Richard face down the demons of his past before the police become aware of his presence?

AND STILL MORE FREE BOOKS! FILL UP YOUR EREADER FOR FREE:
ENCHANTED WORLDS
Enjoy over 35 FREE eBooks, including Unlucky Charm: 

Grab Black Kat and over 60 other amazing stories. Check it out here: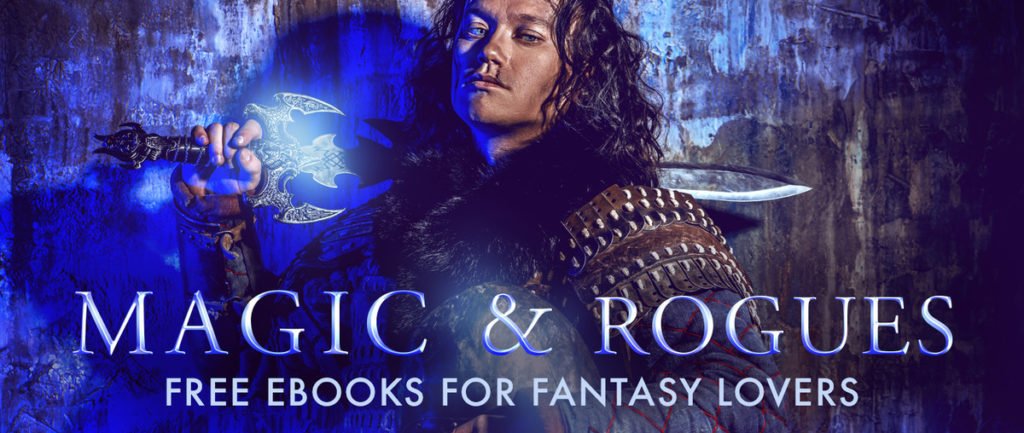 Enjoy 17 paranormal and urban fantasy books, including Unlucky Charm: 

YOUR FEEDBACK IS ALWAYS WELCOME
We love to hear from our fans! Let us know what you like about the series and what you'd like to see next. You can also contact me anytime at [email protected] or by replying to this email. You can also reach the Supers on our public pages (listed below.) Please keep in mind that due to my, um…exotic location, it may take me a little while to get back to you. We also love fan art. Feel free to send it in! 
Here's wishing you a SUPER summer!
Yours magically,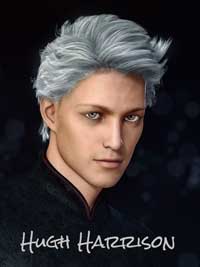 Illusionist, Escape Artist, and Super Chap!
Facebook Pages: 
Black Kat Series (news)
Hugh's House of Humor
Twitter and Instagram: 
https://twitter.com/BlackKatSeries
https://www.instagram.com/kimberlygordonauthor/
Website: http://www.blackkatseries.com