Hello, lovelies.
Hugh Harrison here. I hope you're doing smashingly well as the holidays approach (at breakneck speed).
As for me, I won't be with the Supers this holiday. The good news is I finally found my brother Dale. (I told you I didn't kill him!) The bad news is, he dragged me through a portal and now I'm stuck somewhere really… strange. With creatures I've never seen before. Ever. 
It's only through the miracle of technology and my brother's brilliant inventions that I'm able to send this to you. I do hope the news gets through. Kat is worried sick about me, I think. Either that, or she's fixing to shoot me on sight when I return. Maybe I should stay here.
Anyhow, there's plenty of Black Kat News to share, so keep reading! 
NOTE: If you are receiving this, at some point, you opted into our mailing list. We do not wish to spam any poor souls, so feel free to unsubscribe if you feel the need. Most of us won't take it personally (though Kat has been known to!) 
FIRST UP: THE NEXT BOOK!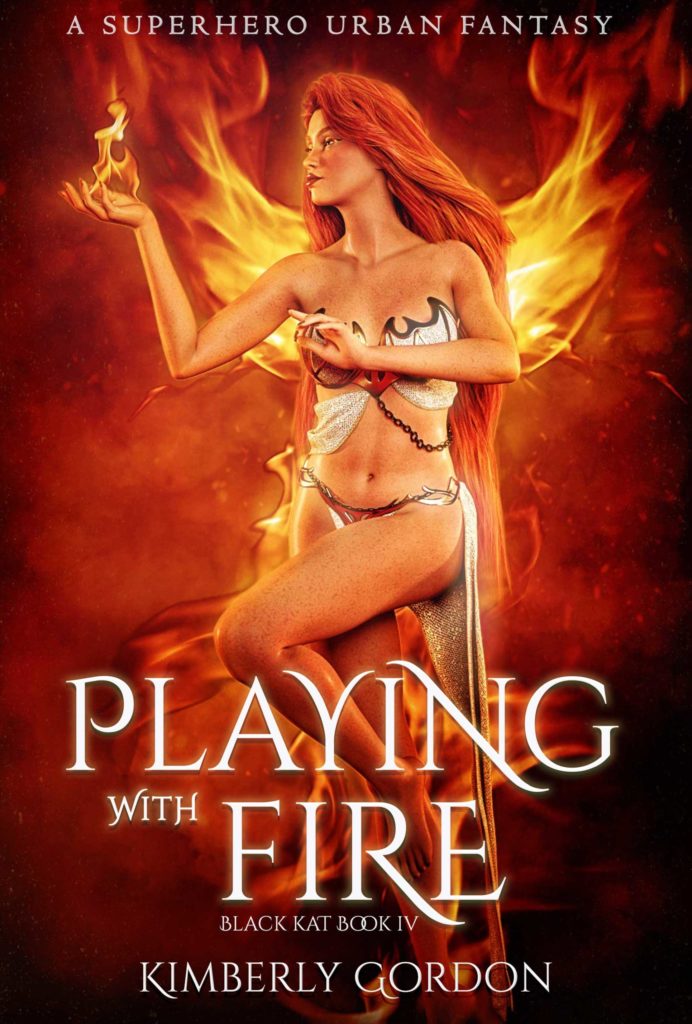 We had to delay the release of Playing with Fire due to one rather uncooperative Super who refused to talk to our dictationists — I mean, authors. I won't mention any names, but he may or may not be related Kat, which explains a lot.
Kat, Jacob, and I still have major roles in this story and throughout the series, but you also get to meet some new, very important Supers with some unusual powers.
Look for Playing with Fire to come out this winter, most likely in February. We'll be announcing dates in our next newsletter, scheduled to go out in mid January.
Until then, check out this sneak peek over the holidays by downloading the prologue here. 
Merry Christmas! 
Note: This does contain spoilers if you haven't read the other books in the series. 
BLACK KAT NOW AVAILABLE  WORLDWIDE
After much hemming and hawing, we left Kindle Unlimited to "go wide," putting our eBooks at all online retailers. Supers are diverse, and so are our readers. We wanted to reach them in every part of the world, no matter where they're at.
You can now find the Black Kat eBooks at Amazon, Apple, Kobo, Barnes & Noble, Smashwords, and many more, even Overdrive and other library systems. Here are the universal links for the books, which we constantly update with all the current stores:
Black Kat is also available in print on Amazon. We're getting ready to go wide with those too and will let you know when that happens.
GREAT READS:
Looking for something else to read while you wait for the next book? Check these out: 
Magick demands sacrifice… so does family. 
For Eugene Law, one of West Florida's few active Magicians, the Sunshine State is a great place to raise a family. It's got pleasant winters and plenty of opportunity–that is until an army of the damned rise up to ruin his little slice of heaven. 
It isn't long before Gene finds himself neck deep in the Restless Dead, Hell Fleas, Minor Demons, and a daughter that's a magnet for the dearly departed. Along with a less-than-helpful apprentice, our Magician will discover it's going to take every ounce of Magick he's got, and more than a little he doesn't, for him to survive this one intact. 
When the darkness falls, will Gene find a way to save the ones he loves, or end up just another member of the Dead Set?

The ability to shapeshift comes with many temptations. For Tyler, robbing a bank is as easy as transforming into a branch manager. He's funded his comfortable lifestyle with ease, but not without notice. 
Tyler is intrigued by his shy but gorgeous new neighbor Ella. When she pops up in the last place he expects, he's not sure she can be trusted. 
As tensions rise around the safety of the general population with regard to "enhanced" individuals like Tyler, a secret organization called OCEI forms, but their motives are questionable. 
Can Tyler escape capture by the OCEI? Will he uncover the mystery of Ella?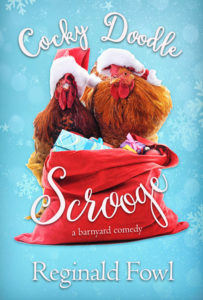 COCKY DOODLE SCROOGE: A Holiday Barnyard Comedy
It's Dickens…with chickens!
Nothing puts a damper on the Christmas spirit more than a fluffy white rooster named Sweetie. Reginald and his flock plot to serve the big bully a helping of humble pie with the aid of their fellow farm animals and some creative storytelling.
Will they end up on Santa's naughty list? Or teach a humbug how to get along?
Find out in Book #3 of Cocky Doodle Doo, a zany barnyard comedy series!

A PLETHORA OF GREAT URBAN FANTASY READS TO FILL YOUR STOCKINGS: 
LONG DARK WINTER
Nearly 50 completely FREE urban fantasy reads: 


WINTER SOLSTICE BOOK FAIR:
Magical, paranormal and spooky books at GREAT prices: 

MORE BLACK KAT TO COME: 

But wait, there's more coming! 2020 promises more books and audio as well. We have many more stories to tell and Supers to introduce you to. We're hoping to release every few months, so buckle up, buttercup! You're in for quite a ride! We're just getting started! 
 We also love to hear from our fans on our public pages and social media: 
Facebook pages: 
Hugh's House of Humor
Black Kat Series (news)
Twitter and Instagram: 
https://twitter.com/BlackKatSeries
https://www.instagram.com/kimberlygordonauthor/
Jared is incapacitated at the moment, so Dale is working on updating our website, here.
Until next time, darlings! Toodles and Happy Holidays!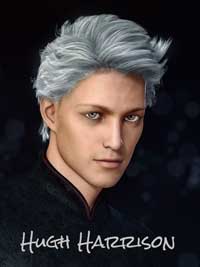 Illusionist, Escape Artist, and Super Chap!