Black Kat Summer: New Unlucky!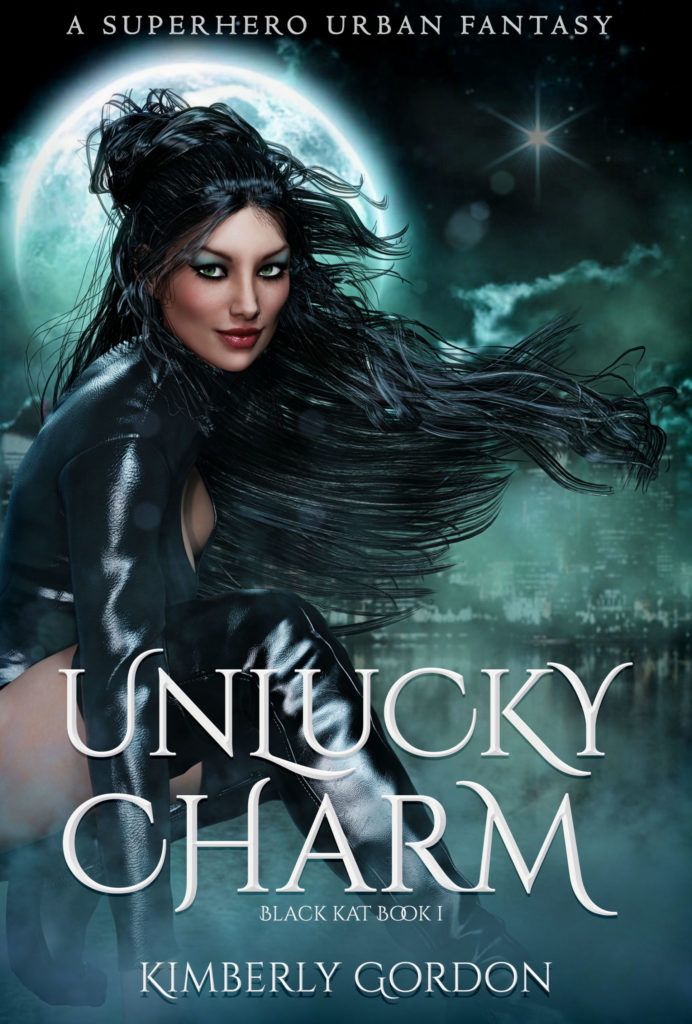 Dear friends and fellow Supers,
It's finally here! The updated version of Unlucky Charm is out! As a thank you to all of our subscribers, we're offering a FREE COPY. Grab it here.
Please note: You'll be asked for your email to verify you're a subscriber. You won't be subscribed to anything else. We wanted to give this update to our loyal readers first!
If you enjoyed the original Unlucky, we think you'll love the updates. Don't worry, it's the same great story, with loads of improvements: 
Updated cover
Updated formatting
Reorganized scenes for better story flow 
Cut/condensed some scenes and added new ones. (10,000 more words,  20 chapters total)
Expansion of Kat's storyline and scenes = more badass bounty hunting!
More showing, less telling
Tighter prose
A few fun, new juicy details included, along with a new character that snuck into the series… 
Read on for more news…
NOTE: If you are receiving this, at some point, you opted into our mailing list. We do not wish to spam any poor souls, so feel free to unsubscribe if you feel the need. Most of us won't take it personally (though Kat has been known to!) 
Up Next: Playing with Fire
Meanwhile. work continues on Playing with Fire. We're aiming for a late summer release. Sign up here to be a beta reader for this book. Anyone who sends in feedback will receive a finished copy when it's published. 
Hell hath no fury like a woman scorned.
Reeling from Hugh's disappearance, Kat vents her anger by hunting Rogues and wrestling with her growing feelings for Jacob. Meanwhile, Hugh finds himself stranded on another world with his long lost brother and a horde of murderous cousins. Can he survive long enough to return to the Supers with answers about their past? And if so, can he survive Kat's wrath, as well as her aim?
Firefighter Shane Sumner has a secret. 
He's not the brave, hometown hero everyone thinks he is. He's fireproof, and possibly crazy, or telepathic. Now the dog is talking to him, along with the plants, threatening to upend his sham of a perfect life. Can he conceal his strange abilities or will they expose him for the freak he knows he is?
One hot mess deserves another…
Life isn't easy for a fire shifter. Fiona and Aislinn's powers keep them homeless and just might have burnt down the Denver safe house. The streets are full of Rogues and unsavory characters; their chances of survival look bleak. Prince Charming isn't coming. Or is he? A handsome, flame-retardant stranger may be the answer to all their problems.
GREAT SUMMER READS:
What's better than one free book? MORE free books! Check out these splendid titles: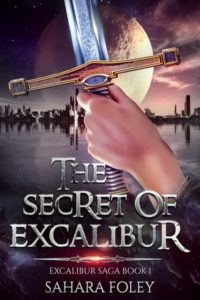 FREE URBAN FANTASY: THE SECRET OF EXCALIBUR
The world is changing, and no one sees the danger. However, one man – accidentally imbued with extraordinary powers – could be the answer to it all.
As visions compel him on a journey involving the legendary Excalibur and The Lady of the Lake, Arthur finds himself in England. The irresistible call brings him to the famous London Institute of Psychic Research, where he meets Ruth.
The feisty, red-headed doctor wants nothing to do with the arrogant American, but her boss and the Commander of MI-6 have other plans. Believing the beautiful scientist is the key to controlling and weaponizing Arthur's abilities, they force the pair to work together.
But there are more secrets hidden beneath the dark waters than anyone imagined, and unknown forces are causing Arthur's senses to go wonky. Will he be able to recover his powers and prevent WWIII? His next move may determine the fate of the world.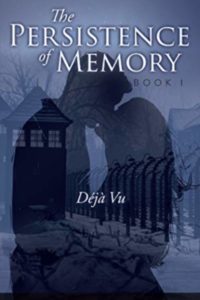 FREE SUPERHERO ROMANTIC SUSPENSE: THE PERSISTENCE OF MEMORY
The key to saving the world may begin with the act of remembering.
Daniel Hecht doesn't belong in this century. Catapulted into the present from 1943, he's out of place and out of touch. Still, he was the American war hero called "Lionheart" and his heroism has followed him into the modern world. He now leads an underground group of superpowered misfits, but the misfit he keeps turning to is Nina Asher.
Nina has a vast knowledge of history, yet no idea who she is or where she's from. She has become the target of dangerous creatures that have appeared all over the world. As she and Daniel work to decipher an ancient, cryptic myth, they experience flashbacks to things that never could have happened. To save the world, they must remember that a lifetime ago they met…and fell in love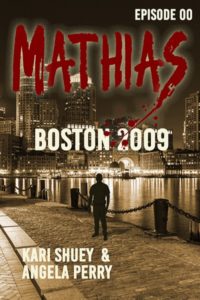 FREE PARANORMAL CRIME THRILLER: MATHIAS
Vampires aren't as scary as the serial killers they hunt.
Fighting the hunger is a daily battle for Mathias. It drives him to kill, to feast on the blood that sustains the demon within. There is no defeating it, so he channels it. Denying himself the allure of the innocent, he hunts the dregs of the Boston underworld, pacifying his demon with their bitter blood.
His latest prey may be his downfall. The vermin has a son—a golden child—with the sweetest blood Mathias has ever smelled. He struggles to keep his demon in check for fear a single mistake will shatter the remains of his humanity.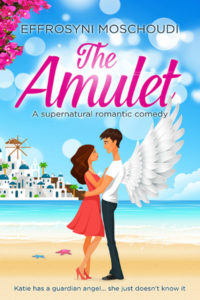 FREE SUPERNATURAL ROM COM:

 

THE AMULET

Katie has a guardian angel… she just doesn't know it. Plus, she's falling for him.
When Katie loses her office job in Athens, a gypsy woman hands her an amulet for good luck. The next thing she knows, she's working as a hotel receptionist on the Greek island and falling for Aggelos, a handsome guest who keeps saving the day.
But there's trouble in paradise, and things get even more complicated when the gypsy woman shows up again.
Will Katie ever work out that Aggelos is a guardian angel that came with the amulet? And if she does, will she be able to keep him? It may take a miracle. But on an island as magical as Sifnos, anything is possible!
AND STILL MORE FREE BOOKS! FILL UP YOUR EREADER FOR FREE:
ROGUES & WARRIORS
Grab Black Kat and 34 other amazing stories. Check it out here: 


An amazing collection of over 80 paranormal and urban fantasy books, including Unlucky Charm: 

MORE GREAT URBAN FANTASY GIVEAWAYS: 
Get hooked on a new series! More that 30 free books to choose from: 

YOUR FEEDBACK IS ALWAYS WELCOME
We love to hear from our fans! Let us know what you like about the series and what you'd like to see next. You can also contact me anytime at [email protected] or by replying to this email. You can also reach the Supers on our public pages (listed below.) Please keep in mind that due to my, um…exotic location, it may take me a little while to get back to you. We also love fan art. Feel free to send it in! 
Here's wishing you a SUPER summer!
Yours magically,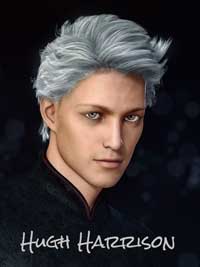 Illusionist, Escape Artist, and Super Chap!
Facebook Pages: 
Black Kat Series (news)
Hugh's House of Humor
Twitter and Instagram: 
https://twitter.com/BlackKatSeries
https://www.instagram.com/kimberlygordonauthor/
Website: http://www.blackkatseries.com