A Black Kat Summer
Hello all you Super people,
It's time for this month's Black Kat update! It's hard to believe a month has gone by since we last chatted. Time has flown, and yet so much has happened in the world that the days seem to drag on forever. Sometimes the best we can do is to keep calm and carry on, continuing to show up, day in and day out, despite the appearance that the sky may start falling at any time. (My brother Dale assures me it won't. He's into physics and things of that sort.)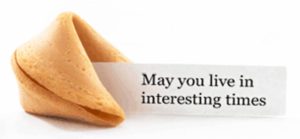 Indeed.  
Together, we'll all move through this, eventually. That said, I do hope this newsletter finds you safe and well. We wish the best for you and yours during these strange days.
On the home front, things are finally settling down for our author, and barring any additional, bizarre upheavals, we've been able to get back on track and hammer out a new schedule:

Look for the updated version of

 

Unlucky Charm

 

by the end of June/early July. We're ironing out the final chapters and will be sending a special newsletter to all subscribers with a free download link.
Black Kat IV: Playing with Fire should be out by the end of the summer. You can grab

 

Part 1 of the beta version. Look for Part 2 in July and Parts 3 and 4 in August.
Black Kat V: Katastrophic will be out this fall.
Black Kat VI: Star Crossed will most likely be a winter release.
Stay tuned for much more. There are 15 books in this series, covering 3 generations of Supers! We're just getting started!
Read on for more…
NOTE:
 

If you are receiving this, at some point, you opted into our mailing list. We do not wish to spam any poor souls, so feel free to unsubscribe if you feel the need. Most of us won't take it personally (though Kat has been known to!) 
Make a Super Happy: Leave a Review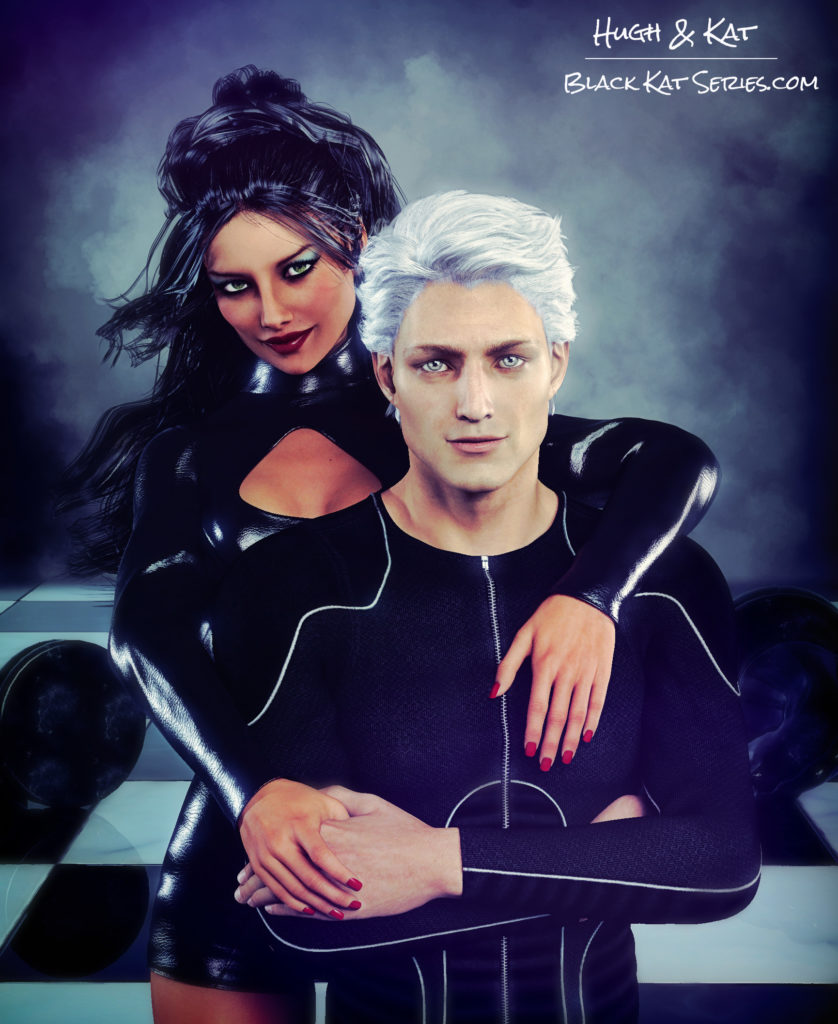 Did you know that most of the Black Kat books are available for free in exchange for a fair and honest review? Reviews are the lifeblood of indie publishing. If you've read our books and enjoyed them, please consider leaving one! 
Grab a review copy here: 
A special thank you to all who have read and left reviews of our books. They keep Supers and authors going! 
(Psst…I'm not old, I just have white hair. You'll find out why soon…And Kat is standing on a box here. I'm the taller one!)
GREAT SUMMER READS:
Looking for something new to read? Check these titles out: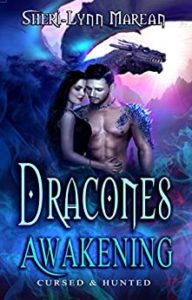 FREE ON KU: DRACONES AWAKENING
They've been betrayed. Two fallen angels are dead, and Tierney's father is missing.
As a private investigator, Tierney should be able to locate him, but as an immortal on the cusp of her dragon powers awakening, she knows his disappearance isn't human related. Have the druid witches that kill without discretion finally found them?
While Tierney searches for her father, the man she loves abandons her. Secrets and lies are revealed, and from skin and scale arises a broken beast of sorrow …
What evil will be uncloaked by ancient magic?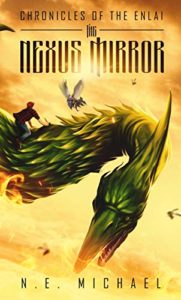 FREE FANTASY:

 
THE CHRONICLES OF ENLAI: THE NEXUS MIRROR
A fierce, cunning warlord, fighting to save his family.
A beautiful, lonely telepath, struggling to discover the mysteries of her past.
And an ordinary man, seeking justice for his father.
Three separate lives, bound by tragedy, fate, and a common enemy—Jimmy Roko.
Experience a futuristic, war-ravaged Earth raging with mystical beasts and terrible demons, super-powered heroes and deadly battle-drones, ancient portals and daring new worlds. Explore the hidden tribes of the Enlai, each with their unique abilities and cultures. Battle against Jimmy Roko's endless army of killer robots…or die trying.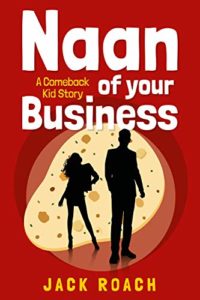 COMEDY: NAAN OF YOUR BUSINESS: A COMEBACK KID STORY
Too shy to reply? The Comeback Kid will do it for you!
In this hilarious take on the modern-day detective story, Frank "The Comeback Kid" Davenport has made a cozy living finishing arguments for people too embarrassed to speak up for themselves. But when a beautiful young woman hires him to tell off her dad, he quickly discovers that this job will be unlike any he's had before. If he's going to finish it, the unlikely sleuth will have to hunt her father down himself. The only problem? Ruthless killers are also looking for him, and now Frank is in their sights. His only hope is to find out why the dad skipped town before Frank's life, career, and floundering love life are ruined.
Fans of Douglas Adams and Christopher Moore will love this uproarious thrill ride.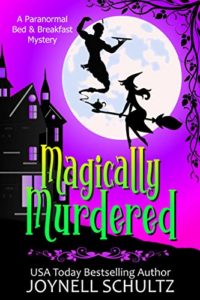 FREE ON KU: MAGICALLY MURDERED: A WITCH COZY MYSTERY
There's something magically mysterious about Moonstruck Manor, and Kyla can't put her finger on it. And neither can the police. 
Two murders had happened on the property in the past six months, and it can't be a coincidence. Especially since both murdered suspects just happened to be hired as breakfast cooks. That's why the police called in Kyla, a witch, as an outside consultant to work undercover as Moonstruck Manor's latest culinary mastermind. Unfortunately, although she might be able to detect hidden magic, she's absolutely no good at whipping up breakfast. 
With the murderer targeting the bed & breakfast chefs, can Kyla solve the murder before she becomes the next victim?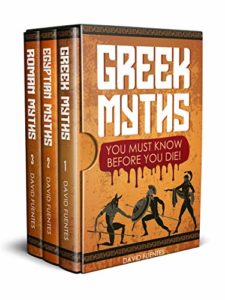 BOX SET: GREEK/EGYPTIAN/ROMAN MYTHS YOU MUST KNOW BEFORE YOU DIE!
The YOU MUST KNOW BEFORE YOU DIE! series is a fascinating and immersive educational collection of publications that delve deep into numerous and far-reaching subjects across the educational spectrum; ranging from GREEK MYTHOLOGY and EVOLUTION to HISTORY and the constructs of our UNIVERSE. You have much to learn before the Grim Reaper comes-a-calling so read on and fill your mind with mountains upon mountains of insightful knowledge. Knowledge you can use for a brighter tomorrow.
This box set features Greek, Egyptian, and Roman stories about gods, goddesses, and fantastic beasts, as well as tales about culture and history. Grab it today! 
FILL UP YOUR EREADER FOR FREE:
FREE URBAN FANTASY AND PARANORMAL ROMANCE BOOK FAIR: 
Black Kat is proud to be part of this HUGE giveaway of over 125 amazing stories. Check it out here: 

JUNE'S HOTTEST URBAN FANTASY GIVEAWAY
Enjoy nearly 30 FREE eBooks, including Unlucky Charm: 

MIDWEEK MADNESS GIVEAWAY: 
Check out this great selection of FREE books, including Unlucky Charm. Available this week only! 

YOUR FEEDBACK IS ALWAYS WELCOME
We love to hear from our fans! Let us know what you like about the series and what you'd like to see next. You can also contact me anytime at [email protected] or by replying to this email. You can also reach the Supers on our public pages (listed below.) Please keep in mind that due to my, um…exotic location, it may take me a little while to get back to you. We also love fan art. Feel free to send it in! 
Here's wishing you a happy and SUPER summer!
Yours magically,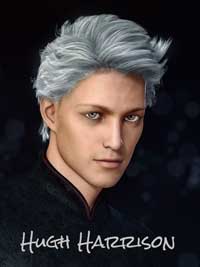 Illusionist, Escape Artist, and Super Chap!
Facebook Pages: 
Black Kat Series (news)
Hugh's House of Humor
Twitter and Instagram: 
https://twitter.com/BlackKatSeries
https://www.instagram.com/kimberlygordonauthor/
Website: http://www.blackkatseries.com