Wishing You a Merry March!
Dear Friends,
How are you? Have you thawed out yet from last month's crazy weather?
Here at the safe house, we're in the throes of finishing up Playing with Fire. We have pushed back the release date to May 1st as some plotting issues came up. We're keeping this newsletter "Super short" so we can get back to it.
I do hope we finish soon, so I can finally to return to Earth! I've been stuck off world for far too long and can't wait to share the details with you. You can pre-order a copy by clicking on the info below and have it in your hands the moment it comes out!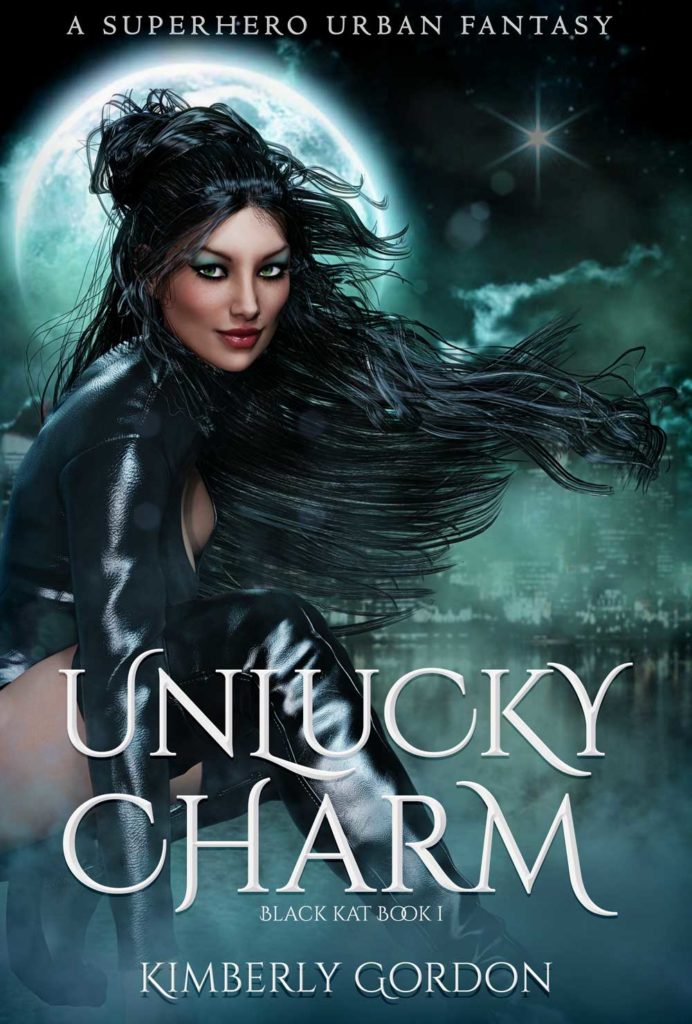 Meanwhile, Unlucky Charm is free at all stores and Kat & Mouse is currently on sale at Kobo this week. All of our books are also available in paperback at Amazon, Barnes & Noble, Walmart, and many other online retailers.
NOTE: If you are receiving this, at some point, you opted into our mailing list. We do not wish to spam any poor souls, so feel free to unsubscribe if you feel the need. Most of us won't take it personally (though Kat has been known to!)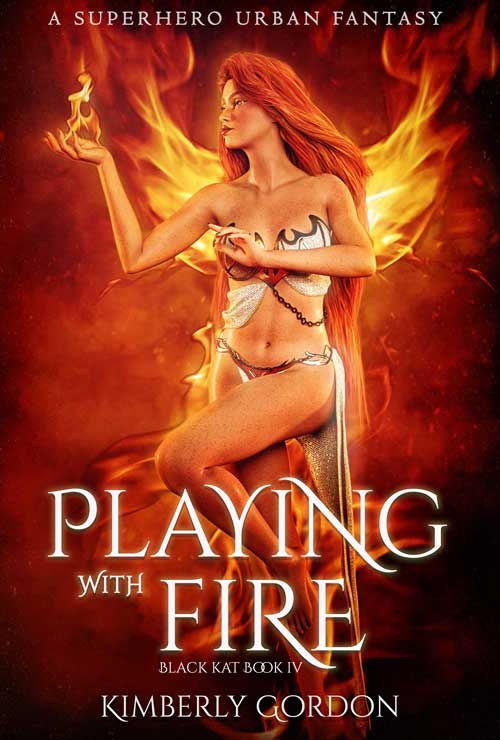 Firefighter Shane Sumner has a secret. He's not the brave, hometown hero everyone thinks he is. He's fireproof, and possibly crazy, or telepathic. Now the dog is talking to him, along with the plants, threatening to upend his sham of a perfect life. Can he conceal his strange abilities or will they expose him for the freak he knows he is? 
One hot mess deserves another…
Life isn't easy for a fire shifter. Fiona and Aislinn's powers keep them homeless and just might have burnt down the Denver safe house. The streets are full of Rogues and unsavory characters; their chances of survival look bleak. Prince Charming isn't coming. Or is he? A handsome, flame-retardant stranger may be the answer to all their problems.
And where, oh where has Hugh gone?
Kat struggles to find the answers while chasing a boatload of Rogues. Join Kat, Hugh, Dale, Jacob, and the rest of the gang as the adventure continues!
Available at: Amazon | Apple | Kobo | Nook | Google Play | Everywhere Else
Make a Super Happy: Leave a Review!

Did you know that most of the Black Kat books are available for free in exchange for a fair and honest review? Reviews are the lifeblood of indie publishing. If you've read our books and enjoyed them, please consider leaving one!
Grab a review copy here:
A special thank you to all who have read and left reviews of our books. They keep Supers and authors going!
(Psst…Do you like my super suit? BTW- Kat's standing on a box here. She really is short!)
GREAT READS:
Looking for something else to read while you wait for the next Black Kat book? Check these out: 
Fancy a cup of magical tea? Come in, sit down, relax. Don't mind the killer in the corner…
 All Emma wants is to sell her enchanted teas in peace; instead, she's caught up in the chase for a killer who's stalking the streets of London. He's targeting half-bloods, people with limited magical ability. People just like Emma.
 The police are baffled by the long string of deaths, but they're not willing to put in the legwork to make an arrest. The sun is going down and the killer is just around the corner… and Emma had better find a way to stop him.
In the dark underworld, they know her as Red, a witch trained as a demon hunter, where she came from is a mystery.
When a murdered model washes up on a beach, Red knows the bite marks on the victim can mean only one thing. She goes to Los Angeles to hunt the killer, teaming up with Lucas, a punk rock vampire with a conscience. The death count grows as she sinks into a supernatural conspiracy.
The trail leads to undead mogul Kristoff who seems to know her better than she knows herself. Sexy and dangerous, he is more than her prime suspect, he might hold the truth to her mysterious origins.
Red needs to keep her wits sharp. And her stake sharper. Or she'll die before she even learns her real name…
I'm just another girl who survived foster care. Nothing special. Oh yeah, except for my earth shaking magic…But I've kept it under wraps, working in a restaurant, minding my own business. Until a frightened boy runs into the dinner shift followed by three fanged psychos.
Imagine my surprise when I find out I'm not the only one working in the restaurant with magic. Together, we manage to help the kid, who turns out to be a very rare, pureblood vampire. Which would be cool if his father, Masera, wasn't a power-hungry megalomaniac.
Now my magic is spinning out of control, and I'm wanted by both Masera and the paranormal government.
With the help of Ash, my vampire coworker who is too pretty for his own good, I'm trying to get control of my magic. I would much rather be cuddling up in a coffin with him, but I doubt I'll get the chance. Because if Masera gets to me before I'm ready, I can kiss my not-so-normal life goodbye…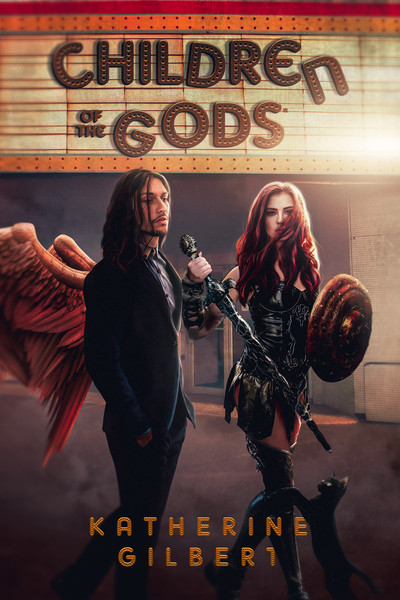 FANTASY HUMOR: CHILDREN OF THE GODS
Being captured in human form and forced to hunt treasures is unpleasant and confusing. While Michael knows this must be a heavenly mission, but the more he learns about his captor's intentions, the more unsettled he is.
He's thrown together with a memory-wiped supernatural bounty hunter and some extremely odd new friends.
Can they work together to free themselves, return the stolen treasures, and stop their enemy's evil plans before any more innocents can be destroyed?
YOUR FEEDBACK IS ALWAYS WELCOME
We love to hear from our fans! Let us know what you like about the series and what you'd like to see next.
You can also contact me anytime at [email protected] or by replying to this email.
You can also reach the Supers on our public pages (listed below.) Please keep in mind that due to my, um…exotic location, it may take me a little while to get back to you. We also love fan art. Feel free to send it in! 
Yours magically,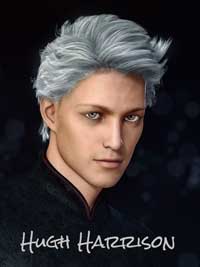 Illusionist, Escape Artist, and Super Chap!
Facebook Pages: 
Black Kat Series (news)
Hugh's House of Humor

Twitter and Instagram: 
https://twitter.com/BlackKatSeries
https://www.instagram.com/kimberlygordonauthor/

Website: http://www.blackkatseries.com