What's New
Dear friends and fellow Supers,
I hope this newsletter finds all of you happy, healthy, and well. I've heard that the weather is warming on Earth and everyone is growing restless to get out and do things (humans and Supers alike.)
Our author continues to wrangle school children (and chickens!) in between taking dictation for us Supers. Progress is steady but slow. Her state is locked down tight amidst the current madness, but thankfully she has plenty of room to let everyone roam. Gardens have been planted between the raindrops, and she's currently drowning in eggs, which she shares with anyone she can pawn them off to. Breakfast abounds!
Meanwhile, our safe houses have their hands full dealing with Rogues. They don't take time off during pandemics, you know. Nightshade remains missing and Miles has been stirring up some trouble of his own. You can read about him in part 1 of Black Kat 4: Playing with Fire , which is available to anyone who joins our ARC list (details below.)
Keep up the great responses and feedback. We're finishing up Part 2 and will send it out when it's done. And don't forget that you can also pick review copies of our other Black Kat books on Story Origin:
A special thank you to all who have read and left reviews of our books. They keep Supers and authors going!
Read on for more…
NOTE: If you are receiving this, at some point, you opted into our mailing list. We do not wish to spam any poor souls, so feel free to unsubscribe if you feel the need. Most of us won't take it personally (though Kat has been known to!) 
COMING SOON: UNLUCKY CHARM, UPDATED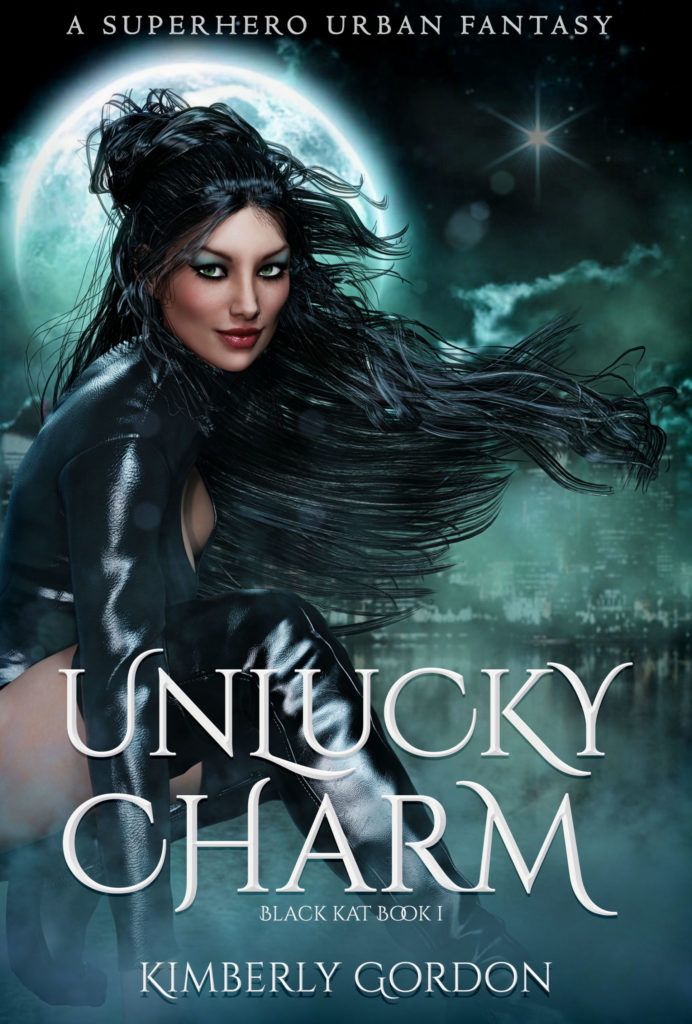 Updates on Unlucky Charm are almost finished. We've learned a lot about writing since it was published 4 years ago and wanted to make it as SUPER as possible. Improvements include: 
Updated cover
Updated formatting
Reorganized scenes for better story flow
Cut/condensed some scenes and added new ones. (10,000 more words)
Expansion of Kat's storyline and scenes = more badass bounty hunting!
More showing, less telling
Tighter prose
A few fun, new juicy details included, along with a new character that snuck into the series…
Stay Tuned! We will be giving this away FREE to all subscribers and sending out a special email! It will also be rolled out as an update to all stores. Print versions will be updated as well. 
Be part of future Black Kat books by joining our Advanced Reader Copy (ARC) list! We'll send you the latest beta version of our next book.
In exchange, send us your feedback on the characters, story lines, and anything else that strikes you. We're not asking for editing, just opinions on the overall feel of the story. 
Note: For those that send in feedback, we'll also send the finished version as a thank you. Currently, Chapters 1-8 of Black Kat IV: Playing with Fire are available. We'll continue to add onto the ARC as additional parts are ready until the entire book is done. (i.e. The next version may be Chapters 1-16, and so on.)
Our production schedule is three books a year.
GREAT READS:
Looking for something new to read? Check these titles out: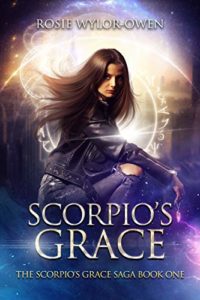 SCORPIO'S GRACE
Dark and dangerous things are hidden in Freya Aldana's past. After twelve years on the run, they are coming for her. A druid with coveted powers, Freya is wanted by the most influential power-trafficking mogul in the supernatural black market: Gregory Kander.
Accompanied by her old flame and two fellow escapees, Freya investigates Paris' magic exclusion zones and London's back streets to discover what Kander has planned for her. Her freedom at stake, she turns to the Goddess Scorpio to grant her the strength to defeat her enemies and protect her young daughter. However, Scorpio has greater gifts in mind for her steadfast loyalty.
Cora was trained to be a ghost.
The dragon has found out what she's up to.
Now it may be too late to save herself.
With her entire black ops team dead, all Cora has left is her magic. The information she was sent to acquire needs to make it back to the United Northern States. On the run in Berlin, she's in a foreign land without any allies.
The dragon that rules Germany reaches out to her.
Dead foreign agents on his soil is a bad look for him.
He offers her a choice. Find out what happened to her team and return the information she stole. But as she reaches for his lifeline, is he an ally, or her worst enemy?
You'll love this fast-paced urban fantasy adventure, because everyone enjoys a fight for survival.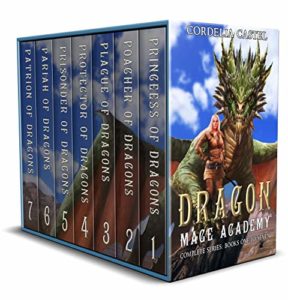 FREE ON KU: DRAGONMAGE ACADEMY BOOKS 1-7
Seventeen-year-old Princess Alba will do anything to escape her tyrant father's arranged marriage. Disguised as a boy to enter an all-male academy, her plans turn upside down when she bonds with a dragon accused of murder. And if she can't prove her new friend's innocence before the execution, they will both die…
Escaping her academy ordeal by the skin of her teeth, Alba and her dragon battle an angry uprising when priceless eggs are stolen. And after Alba is blamed for a mass plague, she's forced to join forces with an old enemy to stop the fatal disease consuming their kingdom.
Can Alba unlock her unique magical heritage to save the realm from disaster?
Ina is a neophyte shepherd of Nasci, the goddess who inhabits the center of our world.  Like her fellow nature wizards, Ina commands the basic elements—fire, air, earth, and water—directly from her fingertips.  Her sigils keep the mythical beasts that stalk the Earth at bay.
In this Magic of Nasci prequel, Ina must banish a crustacean cryptid to save endangered animals at Crater Lake.  Can she put aside her headstrong ways long enough to avoid the wrong end of a vaettur claw?
If you ever felt magic deep in the woods, this nature-based fantasy series is for you.
FILL UP YOUR EREADER FOR FREE:
URBAN FANTASY GIVEAWAY: 
Enjoy over 40 FREE eBooks, including Unlucky Charm: 

YOUR FEEDBACK IS ALWAYS WELCOME
We love to hear from our fans! Let us know what you like about the series and what you'd like to see next. You can also contact me anytime at [email protected] or by replying to this email. You can also reach the Supers on our public pages (listed below.) Please keep in mind that due to my, um…exotic location, it may take me a little while to get back to you. We also love fan art. Feel free to send it in! 
That's all we have for this month.
How am I, you may ask?
Still stranded. It's summer here on Ellandria and has been since I arrived. I'm not sure what kinds of other seasons to expect, as this planet has two suns. There's word that the Badlands get devilishly hot, but I'm not sure about the rest of this vast place. The mountains are quite cold, and the forests are lush, green, and full of strange creatures. Dale and I are dodging those, as well as a horde of murderous cousins, while we try to find our way back home. I do hope he'll finish his long calculations so we can get going! 
Yours magically,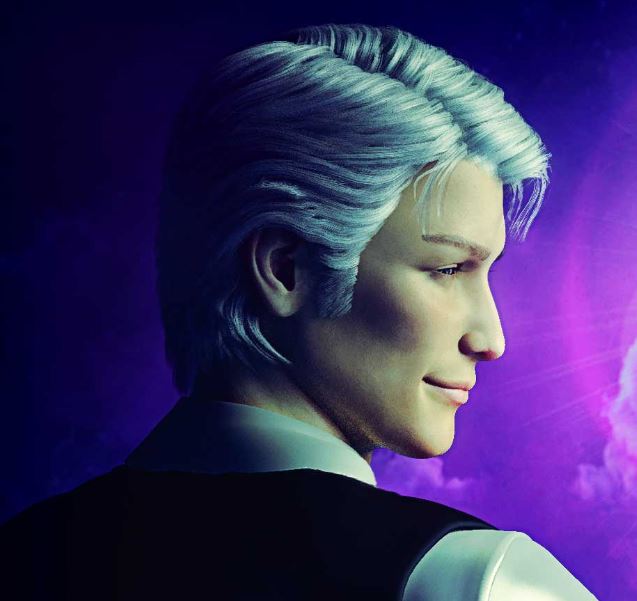 Hugh Harrison

Illusionist, Escape Artist, and Super Chap!
Facebook Pages: 
Black Kat Series (news)
Hugh's House of Humor
Twitter and Instagram: 
https://twitter.com/BlackKatSeries
https://www.instagram.com/kimberlygordonauthor/
Website: http://www.blackkatseries.com