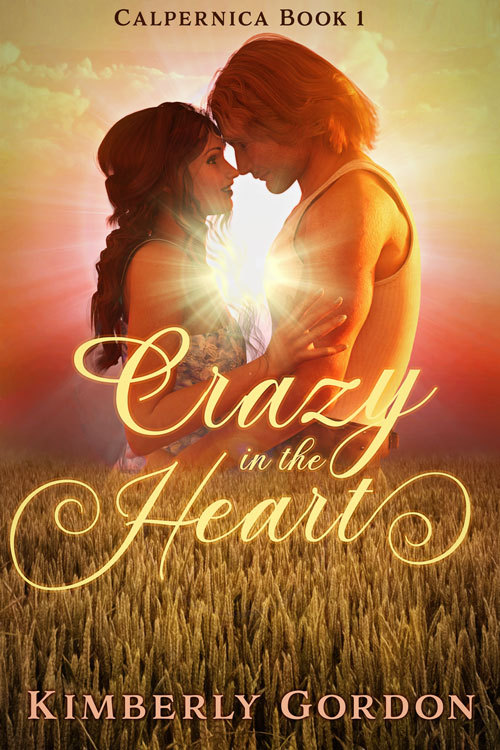 A guy, a girl, a house, and a whole lot of trouble..
Brett Jacobson is a cursed man. He's spent years trying to outrun his past, only to find himself stranded in a sleepy Midwest town that's crazier than he is. Then there's the beautiful, fiery woman who needs his help as much as she needs his love. That is, if his bad luck doesn't rub off on her first...
A cop, a convict, and a carpenter...
Erica Waters has a man problem. Times three. Plus the little one she's trying to raise by herself with the help of her quirky sisters in a ramshackle farmhouse. Home repairs, ex-boyfriends and acts of God only seem to drive her closer to the handy, heavenly stranger she inadvertently plucked off the side of the road in a moment of weakness...
Inspired by the Book of Job and written in the zany tradition of Raising Arizona and O Brother Where Art Thou, Crazy in the Heart is a romantic comedy about broken people, broken churches, restoration and forgiveness, set in the fictional, rural town of Calpernica, Illinois.
Note: There are more Calpernica books in the works! Stay tuned!
Published:
May 24, 2016
Editors:
Cover Artists:
Genres:
Favorite Quotes from the Book: 
Brett took a bite of mashed potatoes, then ducked as a napkin, a pen, and a salad fork sailed past his head. The woman had deadly aim. "Are projectiles included with dinner or are they extra?"
She hated fighting with him, but the making up part sure was fun. She was going to do things to him that made him forget dollar stores and pancake syrup even existed.
"You've never turned down sex and chocolate in the same day!" He raised a golden brow. "What do you need? Booze?"
"I almost punched out a coupla guys. They said you were easy!" He looked appalled. "But I told them! I said there ain't nothin' easy about that woman!"