Allergies and Ark Building For the Win!
Hello Lovelies,
Hugh Harrison here. I hope this newsletter finds you well. Here in the Midwest, our author is bracing for allergy season. The poor thing is terribly allergic to ragweed but lives in a cornfield. Though I try to point out the irony of the situation, she's too busy sneezing to listen.
Kat and I are hoping we can ply her with enough meds to keep her working on the next book, Kat-a-Strophic. We've started an ARC list for those who would read a beta copy and send in feedback. That would help out a lot, especially if we drug up the author too much. <grin>
And speaking of arks, if doesn't stop raining, we Supers might just have to start building one. Our Strongmen are up to the task. Storms in the Midwest can be biblical here at times. They're also a great excuse to curl up with a good book. (As if anyone needs one!)
Oh, and for those of you trying to beat the heat right now: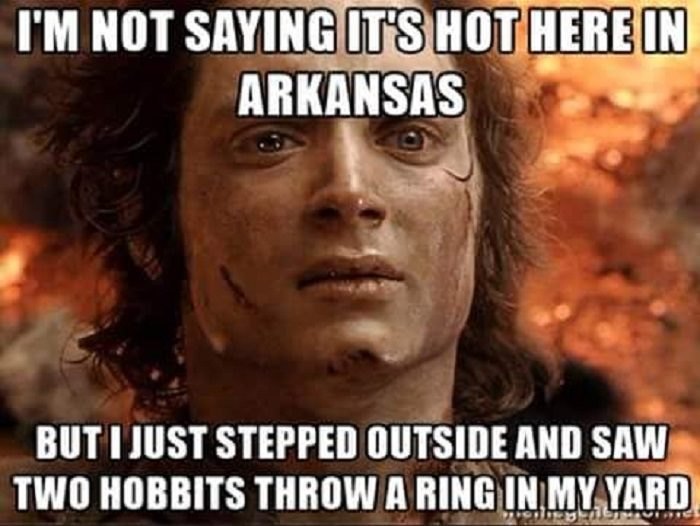 (Sorry, I couldn't resist!)
For anyone looking to getaway from the weather, allergies, and all the other insanity out there lately, we've got lots of great distractions here in our newsletter, plus Kat & Mouse is on sale worldwide for 99 cents (or its equivalent) and Unlucky Charm is free! So let's have some fun and forget the world. It's time for a great escape!
NOTE: If you are receiving this, at some point, you opted into our mailing list. We do not wish to spam any poor souls, so feel free to unsubscribe if you feel the need. Most of us won't take it personally (though Kat has been known to!) 
The Fugitive, with superheroes…
Bounty Hunter
Katherine Carter hunts dangerous men for a living, and the latest is worth a fortune. He also happens to be a world-famous escape artist with unusual abilities, a cunning intellect, and a smile that could charm the panties off of any woman, including her.
Let the chase begin…
Women have been nothing but trouble for illusionist Hugh Harrison. Poisoned by a jealous one, hexed by another, and wrongfully accused of murder, Hugh finds himself on the run from a beautifully distracting but lethal bounty hunter who resembles his dead lover.
Amazon | Apple | B&N | Google Play | Kobo | SmashWords | Everywhere Else
GREAT ESCAPES AND HOT DEALS: 
Discover a new author and enjoy these fabulous titles for your eReader! 
The Stone of Destiny is in danger, and a Witch Warrior must answer the call to protect it.
Juniper Samoni has been sent to Scotland on a dangerous mission: to save the Stone of Destiny before it falls into the wrong hands. If captured, the stone's wielder can use its power to enslave the world.
The clock is ticking, and the fate of the paranormal community rests on the young witch's slender shoulders, but if the evil lurking in the shadow beats her to the treasure, there'll be no turning back. Grab this action-packed UF supernatural thriller today!
I've always been different. I can tell when you're lying. Every. Single. Time.
As a private investigator, being a walking talking lie detector is a useful skill – but it's something I keep hidden. I've often wondered if I'm the only oddity in the world.
But when I was hired to retrieve a lost heirloom, I had no idea the job was going to send me careening into a co-existing magical realm where my dog is a hell hound, and where there are werewolves and dragons and elves… Some of whom will stop at nothing to hide their lies…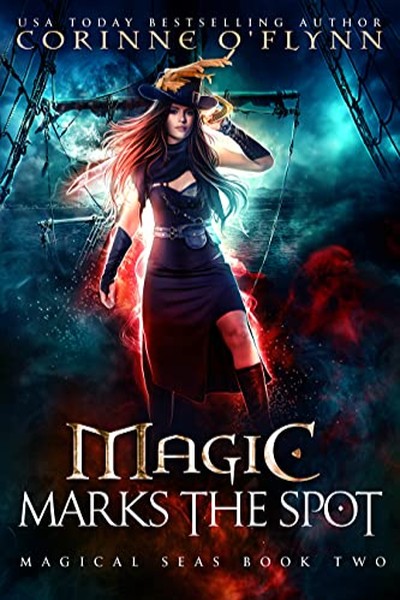 UF PIRATES: MAGIC MARKS THE SPOT
Captain Morianna Swift has traded one curse for another. The pull of the undead—those who lost themselves to the sea witch—haunts Morianna's waking hours and their anguish tortures her dreams. Their relentless cries beg for release, but with her son missing, Morianna has no choice but to put them aside. To her peril.
Morianna believed that finding the Salacia Sword meant her troubles were over, but her contract with the sea witch left her with more than anyone could have foreseen. As well, the East India Company continues in their pursuit of the Fog Queen. They won't rest until she is no more.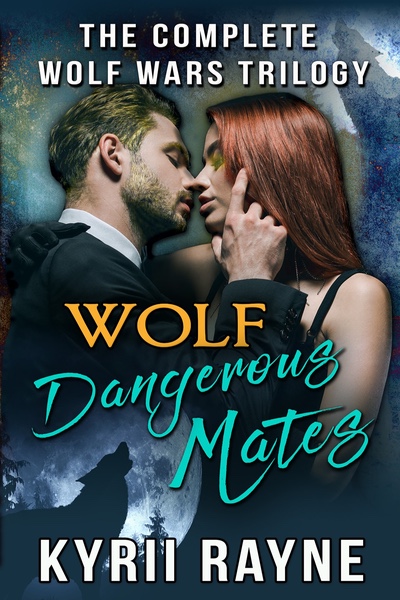 BOX SET: WOLF'S DANGEROUS MATE
The Complete Wolf Wars trilogy:
Turning Wolf: When the hunter becomes the hunted, and his only ally is a newly turned wolf shifter, who will live, and who will die?
Captive Wolf: When hunters become torturers, any wolf shifter will do for their twisted experiments. Can a captive, once taken, have any hope of escape, and survival?
Plague Wolf: When one man's desire for revenge threatens to turn an entire city, can he be stopped? Or will thousands of newly turned wolves tear everything apart?
If you love fast paced urban fantasy and wolf shifters, you'll love this set!
Gabe has carved a successful niche into his arctic afterlife, but when Judas Iscariot makes him an offer he doesn't dare refuse, Gabe must leave behind his black-market Twinkies and bootleg Dr. Peppers to become a double agent for the most dangerous organization the world has never heard off.
To make matters worse, his new partner, Alex, is a beautiful, hard-as-nails agent who wants nothing to do with him. Gabe must figure out how to work with her, stop a deadly pathogen, and do it without botching the mission or revealing his identity. If he can't figure it out before disaster strikes, facing the wrath of Hell will be the least of his worries…
My name is Harlow, and I am the loser who got suckered into the worst job in history. I am a gargoyle huntress.
Thanks to a tiny bit of vandalism, I now wrestle wayward bitey devils back to their perches at way-too-early o'clock. But lately, something has gone wrong. Gargoyles all over the country are flying the coop, if you will.
When a dark and mysterious stranger blows into town trying to convince me that this is my problem, I'd rather tell him & his obviously chiseled abs to &@$% off. But I don't have a choice. My gargoyles are vanishing too—including the one that contains a real live demon who possessed me years ago. To get to the bottom of this strange disturbance, I have to strap on my boots & grab my trusty net. It's gargoyle hunting time.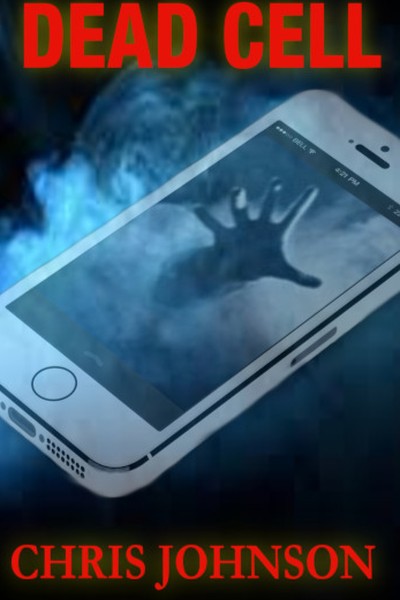 PARANORMAL THRILLER: DEAD CELL
How do you catch a killer when he's a ghost?
Unexplained traffic fatalities alter a psychic-for-hire's life forever in Dead Cell, a psychic suspense thriller by Chris Johnson.
Craig Ramsey is a young man in the prime of life. His paranormal abilities allow him to know people's secrets, their hopes and dreams, their past and future, and more. And he talks to the dead. A lot. Especially his ghostly companion, Emily Fraser.
YOUR FEEDBACK IS ALWAYS WELCOME
We love to hear from our fans! Let us know what you like about the series and what you'd like to see next. You can also contact me anytime at [email protected]. You can also reach the Supers on our public pages (listed below.) Please keep in mind that due to my, um…exotic location, it may take me a little while to get back to you. We also love fan art. Feel free to send it in! 
Here's to a Super 2021!
Yours magically,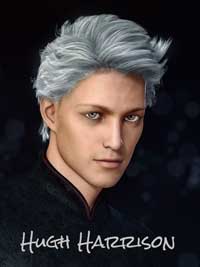 Illusionist, Escape Artist, and Super Chap!
Facebook Pages: 
Black Kat Series (news)
Hugh's House of Humor
Twitter and Instagram: 
https://twitter.com/BlackKatSeries
https://www.instagram.com/kimberlygordonauthor/
Website: http://www.blackkatseries.com