Merry Catmas, friends and fellow Supers!
Hugh here. I hope you're having a lovely holiday, or gearing up for one. Kat & I have been off hunting an explosive Rogue, but hope to get some free time soon to cozy up near a roaring fire with a cup of tea, some Christmas cookies, and plenty of cats. And presents, lots of and lots of presents!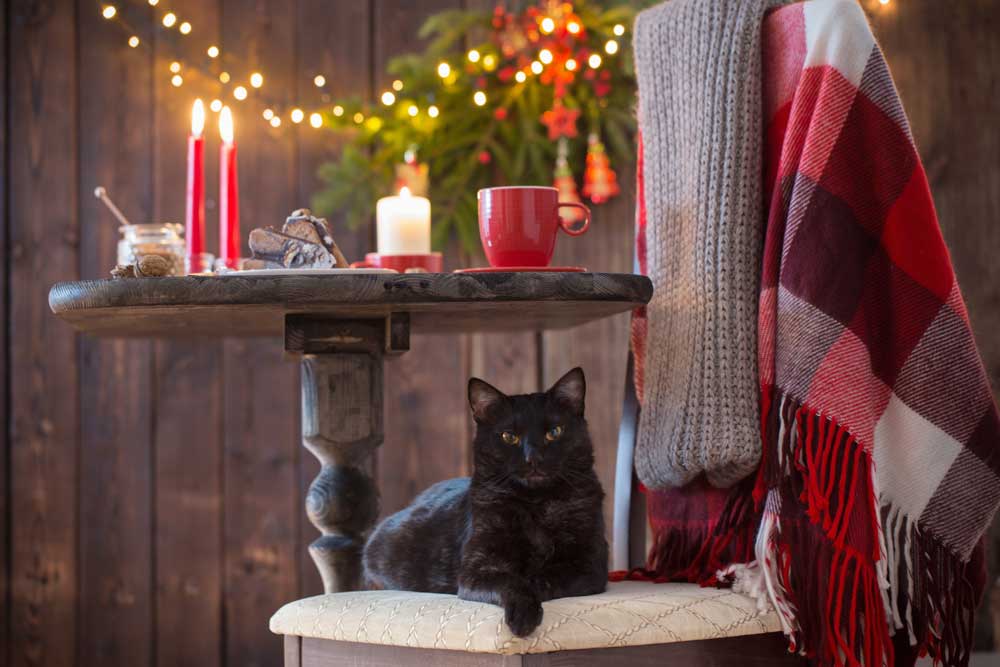 But first, we must complete our mission and finish dictating it to our author, who is pounding away on the keyboard, or sleeping on it. We've had to revive her a few times already. She doesn't have our Super stamina, poor woman! Maybe Santa can bring her some. After all, he's magical, too.
Meanwhile, we're having a Merry Catmas sale! Unlucky Charm is free at all retailers through the end of the year, Kat & Mouse is just .99, and God Save the Queen is half price. We're also excited about our plans for next year and can't wait to share them with you, but we can't let the "cat out of the bag" just yet. Or multiple cats…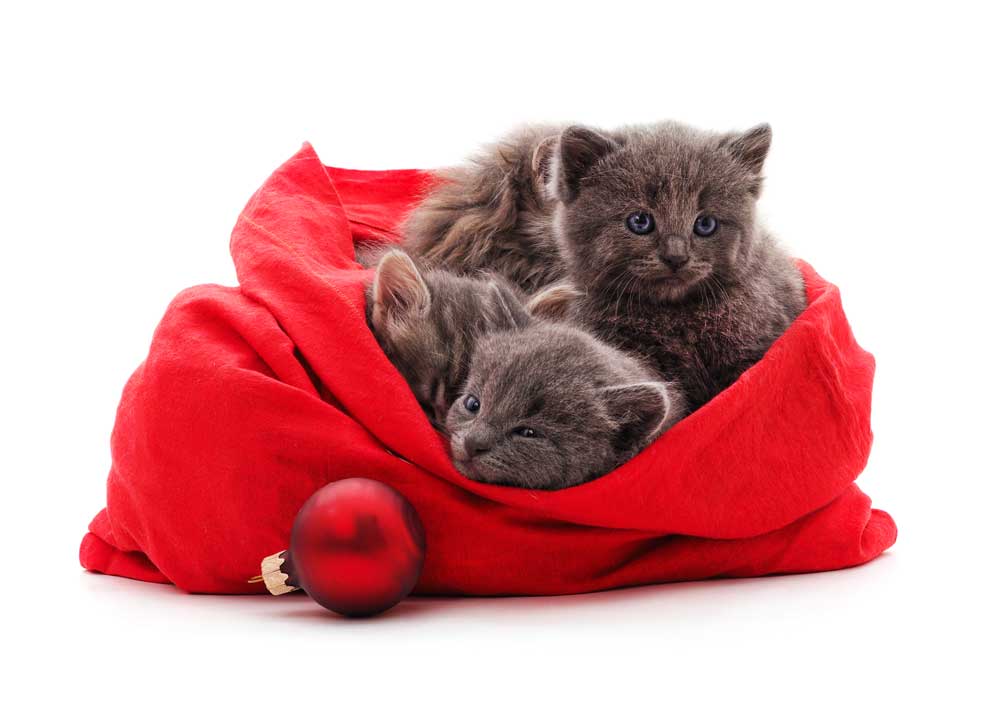 Till then, we've got some amazing reads below to fill up your reading time once the hustle and bustle of the holidays are over. Check them out!
NOTE: If you are receiving this, at some point, you opted into our mailing list. We do not wish to spam any poor souls, so feel free to unsubscribe if you feel the need. Most of us won't take it personally (though Kat has been known to!)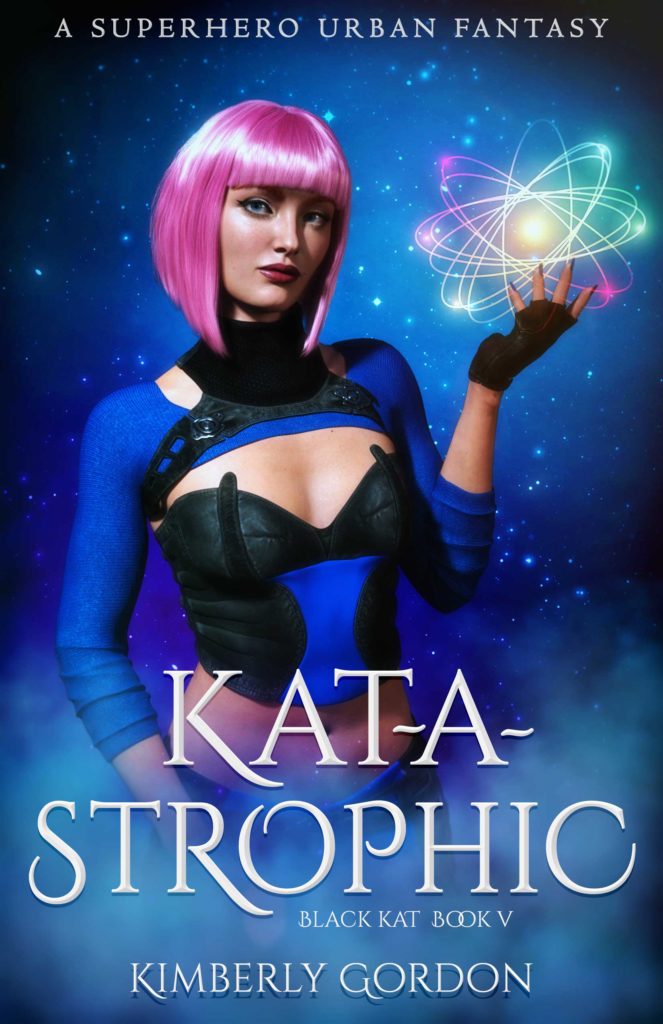 Law & Order meets Armageddon…Super-style
The clock is ticking as Kat & Hugh hunt down Neve, an explosive Rogue with the power to destroy two worlds. They must catch her, drag her through a portal, and bring her to justice on their home planet without blowing everything to bits. No pressure or anything.
Never mind that she's got the hots for Elijah, a lonely stone singer who can move mountains with his voice. What could possibly go wrong?
Catch Kat, Hugh, Jacob, Dale, & the rest of the Supers for another round of thrills, chills, laughter, and no-holds barred adventure that spans the stars. It might just be…Kat-a-strophic.
Amazon | Apple | B&N | Google Play | Kobo | SmashWords | More
GREAT READS: 
Check out these fabulous books for your eReader!
VELLA FANTASY SERIAL: WYNTER FAE
Wynter is coming…for everyone. A dark lord has disrupted the Deep Magic that holds the forgotten realm of Cascadia in balance, unleashing supernatural storms that few can survive.
Can Trystan and Arabella save their people and restore the rightful heir to the Fae kingdom? Or is their love and their world doomed?
Wynter Fae is a coming of age, clean fantasy romance packed with action, adventure, and comedy. Catch a new episode every Magical Monday!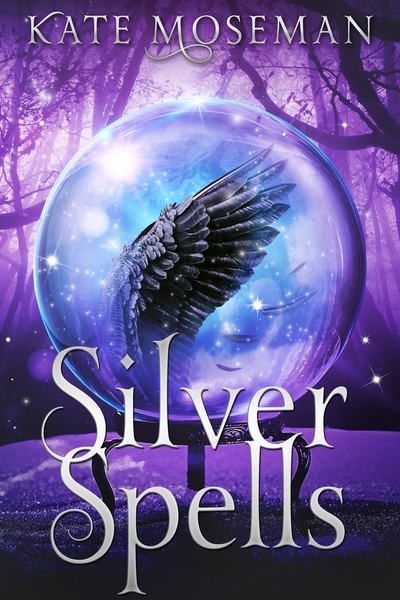 PARANORMAL WOMEN'S FICTION: SILVER SPELLS
Luella Campbell is having the weirdest day ever. Getting fired from her job at the sunscreen factory for no good reason is bad enough, but when a mysterious dog brings a tempest into her former workplace, Luella's life is completely upended by the sudden gift of wild and windy magical powers.
With the help of her ride-or-die best friends, her motorcycle-riding mother, and a romantic blast from the past, Luella must find a way to make ends meet while unlocking the mysteries of her newfound magic… and the secrets hidden in the picturesque town of Sparkle Beach.
Sometimes, an empty nest means it's your turn to fly.
Lee, a magical thief, has been blessed with the ability to enter the Liminal Realm, where she can influence the world without being seen or heard. But each time she uses her magic, it tears her cells further apart. Like a cancer, the magic eats away at her from the inside out.
She needs to steal enough to buy access to the ones who can heal her, the mysterious Ceteri, even if it means losing her abilities. But she finds herself being tracked and her motives questioned by the the crew of thieves she works with. To make matters worse, the FBI is hot on Lee's trail, and they're closing in. Racing against arrest and her own death, can Lee reach the Ceteri in time?
Is the sting of rejection a curse…or a blessing?
What happens when fate steals their happily-ever-after? When the one person they were supposed to spend their life with rejects them? Can these shifters, vampires, demons, and fae find love again from the ashes of rejection?
Or will they be tied to the mates who rejected them, forced to find a way back to them or suffer eternally?
Lose yourself in the magic of this limited edition paranormal romance and urban fantasy collection featuring 20+ rejected mate stories full of heartache, angst, second chances, frenemies, and forbidden love.
Honors student, Emma Edgin, never thought she'd be a superhero, but she never thought she'd fail a class or be diagnosed autistic either. 
After a strange craft flies over the West Coast, Emma sneezes a fireball and starts flying. Emma doesn't want to be a hero. She's got to focus on passing English and keeping the new Super Commission agent from noticing her. Too bad so many people need saving. 
Geek Fire is the first novel in the Dragon Girl Series. If you like nerdy heroes and conspiracies, then you'll love this series!
When a group of tourists from the city play a mobile hunting game, it leads them to a forest in their quest for rare targets and tasty food, breaths ablazing.
It was also the day Vanessa Locsolen, a professional in creative and destructive arts, worked from home. As her forest burned and her breakfast fled, she has to save what she can before it all gets destroyed. As for the touring gamers, they become the prey as Vanessa becomes: The Hangry Hunter.
The Powered Personnel series explores the lives of super and non-super powered nine-to-fivers who work, live, and play in a universal market driven by capitalism.
In the face of dark magic and evil witches, a secret witch-hunting society works tirelessly to keep them at bay. The Malleus Maleficarum Council have strict rules and practices for eradicating magic.
Due to their work, witches have been almost forgotten, relegated to myth; but rumors are starting to emerge of a new power that will throw the world into chaos.
As the only 7th generation witch-hunter, Hunter Astley is the best the MMC has to offer. With the help of his colleagues, it's a race to track down this new threat and stop them… in any way he can.
Fae Queen Lana is furious when Vikings slaughter her humans, but her downfall has only just begun. Ordering her warriors to capture their alluring leader in the vain prospect she could prevent future attacks, she reluctantly risks everything to save her race and keep her crown.
But destiny, love and magic will cause more chaos yet in the secretive world of Naturae. Out of the ashes of destruction, a new villain will emerge to battle hope itself…
Discover Naturae, it's Queen and the birth of an epic tale of deception, faith and destiny in this thrilling prequel novella.
A back-alley brawl between the furries and the bronies…
Deadpool cosplayer keeps stealing all the erotic pegasus artwork. Someone's necronomicon opened a tentacle portal in the men's room. Two cops go undercover at a comic-book convention to stop Wil Wheaton's murder.
You'll love this buddy cop comicomedy, unless you're my mom. If you are my mom, please bring me a hot-pocket. I'm in the basement.
If you love Discworld, Hitchhikers Guide, or Bimbos From the Death Sun, then this book is for you! (Also, hot-pockets are on sale, Mom.)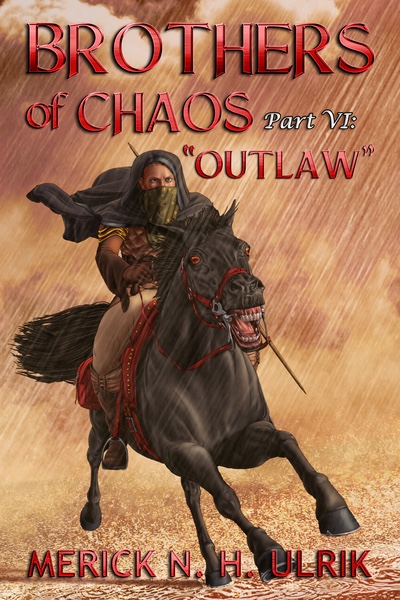 DARK FANTASY: BROTHERS OF CHAOS
HIGH FANTASY meets Wild West action:
A year after Zan Cadeyn parts company with his friends, he must find his own path and his identity apart from them, processing his father's death and his own killing of the Dalantian soldiers.
His adventure continues alone with Shattergar, the Emerald Eye of Umbaden. Zan Cadeyn, mild-mannered elf, meets his id & explores the darkest parts of his psyche. Will he self-destruct with vengeance or find a reason to live on? And can he survive with a price the empire had put on his head?
FILL UP YOUR EREADER FOR LESS:
BLACK FRIDAY BOOKFAIR & GIVEAWAY THROUGH 12/31
Discover over 200+ free & discounted Fantasy & Sci-fi books. Enter for a chance to win a Kindle Fire, a 1-month subscription to Owlcrate, & a $10 Starbucks gift card!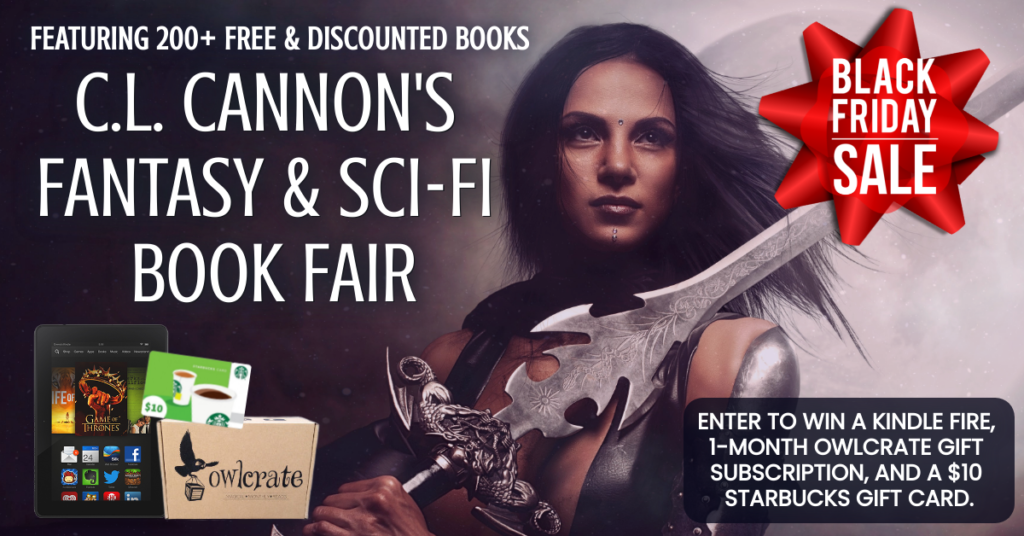 DECEMBER FREE URBAN FANTASY BOOKS
43 fantastical stories to sweep you away. Grab them here:

YEAR-END UF GIVEWAY:
11 great FREE stories to add to your eReader, including Unlucky Charm:

YOUR FEEDBACK IS ALWAYS WELCOME
We love to hear from our fans! Let us know what you like about the series and what you'd like to see next. Contact me anytime at [email protected] or by replying to this email.
You can also reach the Supers on our public pages (listed below.) Please keep in mind that due to my death-defying schedule, it may take me a little while to get back to you. We also love fan art. Feel free to send some in! 
Have a Merry Christmas, a Joyous Catmas, Happy Holidays, and a Magnificent New Year!
Yours magically,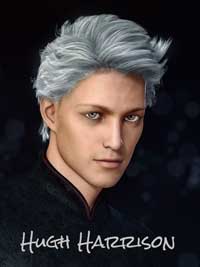 Illusionist, Escape Artist, and Super Chap!
Facebook Pages: 
Black Kat Series (news)
Hugh's House of Humor
Twitter and Instagram: 
https://twitter.com/BlackKatSeries
https://www.instagram.com/kimberlygordonauthor/
Website: http://www.blackkatseries.com