From the Supers with Love
Hello, my lovelies,
Hugh here. I'm dashing off a quick newsletter this month. I hope it finds you well and that you have a Valentine's Day that knocks your socks off. We appreciate every one of you who has supported us, reviewed our books, sent emails, fan art, and just been all around encouraging as we roll out this massive series. (We're on book 5 of…17? Yes, I think we're up to 17 at the moment.)
Much love to you all! Will you be our Valentine?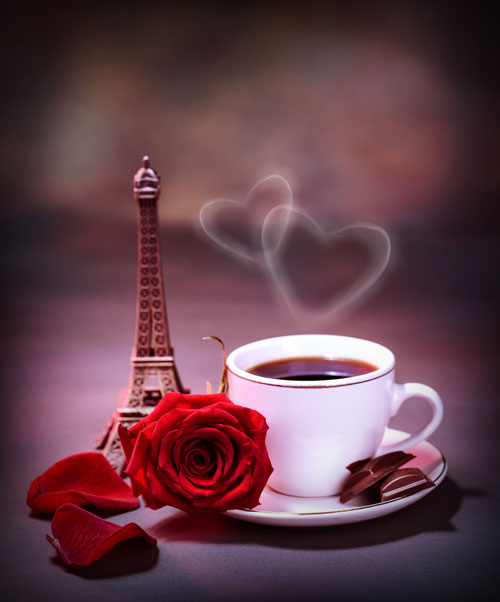 This month Kat and I are having a blast (literally) as the finishing touches are put on Black Kat V: Kat-A-Strophic. There's plenty of action, adventure, twists and turns, and yes, lots of romance in this one. (We might have even had some fun on the Eiffel Tower…the naughty kind. But that's for us to know and you to find out!) The book should be out in a couple of weeks. We'll send a short email letting you know when it's gone live.
We're also planning a Kickstarter campaign for the next book, Star Crossed, where readers can grab it much earlier than the pre-order date, along with some fun Black Kat merchandise and special deals. We'll let you know more as we get the details ironed out. We're excited about this platform and have some great things planned for it.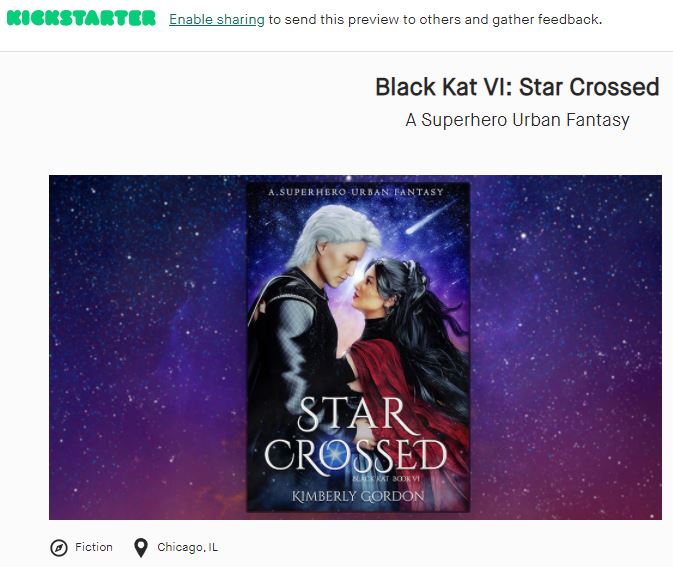 In the meantime, we've got some great Paranormal and Urban Fantasy reads for you below, everything from adventure and suspense to romance, with a couple on the slightly naughty side. So keep scrolling and give them a look!
NOTE: If you are receiving this, at some point, you opted into our mailing list. We do not wish to spam any poor souls, so feel free to unsubscribe if you feel the need. Most of us won't take it personally (though Kat has been known to!)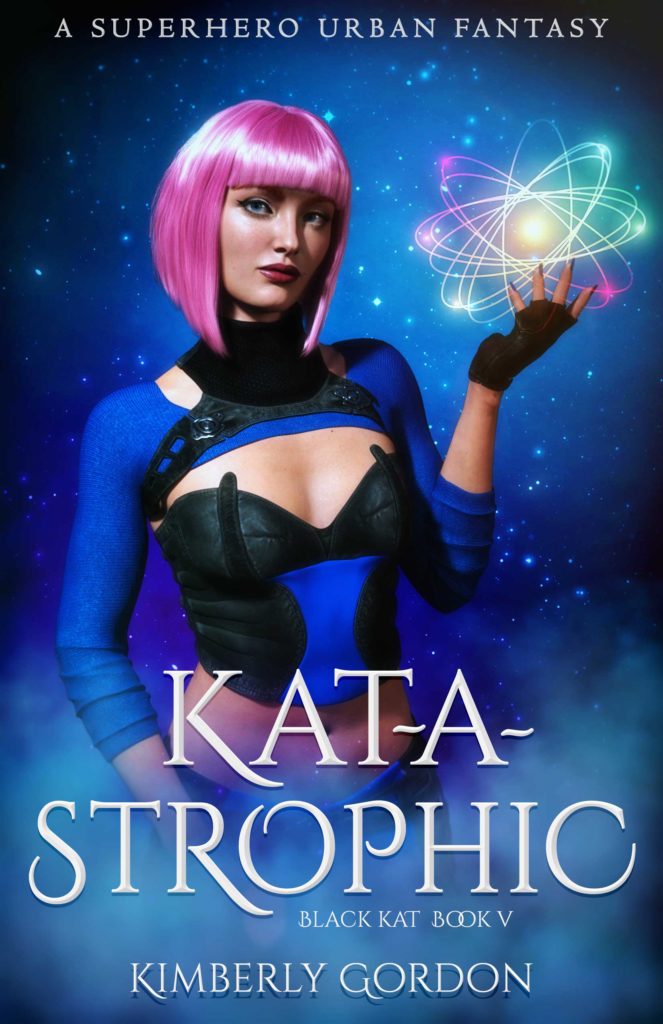 Law & Order meets Armageddon…Super-style
The clock is ticking as Kat & Hugh hunt down Neve, an explosive Rogue with the power to destroy two worlds. They must catch her, drag her through a portal, and bring her to justice on their home planet without blowing everything to bits. No pressure or anything.
Never mind that she's got the hots for Elijah, a lonely stone singer who can move mountains with his voice. What could possibly go wrong?
Catch Kat, Hugh, Jacob, Dale, & the rest of the Supers for another round of thrills, chills, laughter, and no-holds barred adventure that spans the stars. It might just be…Kat-a-strophic.
Amazon | Apple | B&N | Google Play | Kobo | SmashWords | More
GREAT READS:
Looking for something else to read while you wait for the next Black Kat book? Check these out: 
Arcadia Helsing was born a hunter. Like her father and his before him, it's the life she was destined to lead. And she's good at it too.
When she gets an SOS call from a small southern mining town, Arcadia rushes to help the magic mountain witches protect their coal miners from an underground evil.
A creature she never thought existed seems to be the cause of the trouble, but the job unearths truths she's long been protected from when an animal-taming powerful professor steps in to help resolve the problem.
Is the sting of rejection a curse…or a blessing?
What happens when fate steals their happily-ever-after? When the one person they were supposed to spend their life with rejects them? Can these shifters, vampires, demons, and fae find love again from the ashes of rejection?
Or will they be tied to the mates who rejected them, forced to find a way back to them or suffer eternally?
Lose yourself in the magic of this limited edition paranormal romance and urban fantasy collection featuring 20+ rejected mate stories full of heartache, angst, second chances, frenemies, and forbidden love.
Perrie Madeline lives a simple life. Her only concern is deciding whether or not to let herself fall for her sexy friend, August Hartley. That is, until a strange museum known as Quinsey Wolfe's Glass Vault appears overnight and people around her begin to go missing.
Determined to uncover its hidden secrets, Perrie and August conspire to break inside. But something sinister is on their heels. Together they must find their way out of the museum before they discover something truly not for the faint of heart.
Mecca is a murderer.That's what she thinks when she accidentally kills the man who attacks her in the parking lot of her favorite coffee shop.
When word gets back to the Visci of someone who can kill one of their kind with just a touch, the race is on to acquire Mecca as a weapon in the coming war. Unable to trust the one person she has always counted on, Mecca is isolated from everything she once knew, all while being hunted by dangerous creatures bent on using her Gift for their own bloody purposes.
When a serial killer leaves a trail of dead bodies in the open for humans to find, Gemma Abbott, an agent for Paranormal MI5, must work fast to bring him in. With every death of a female witch, the ley line's power is mysteriously lessening.
Dave, her handsomely nerdy desk friend, is a witch with no magic, but his analyzing skills could change the world. Would he be able to help her track down the killer before magic dries up for good? Or, would the killer take them all down with him?
When Katie loses her office job, a gypsy woman hands her an amulet for good luck. Next, she gets hired as hotel receptionist on the Greek island of Sifnos. One of the guests, heart-stoppingly handsome Aggelos, saves the day whenever she needs help.
 Katie is intrigued by him and his quirky friends, unaware that he is a guardian angel that came with the amulet. As she falls in love, the unanswered questions pile up, driving her crazy…
 Will Katie get her happily-ever-after? It may take a miracle; but on an island as magical as Sifnos, anything is possible!
When the Archangel Michael captures a demon he can't bring himself to kill he must decide if he is willing to defy God to love her.
Now back on earth and working as an escort, Jahi is ready for change, but she'll be damned if she is going to trade one kind of servitude for another.
A new drug is sweeping the streets of Los Angeles, and with every evil entity searching for Jahi, can Michael keep her safe, or is he blinded by a love that will betray him?
PNR: DARING DRAGON'S DIRTY SECRET
I've been hiding a secret for years, one that could force the man I love to deny me. How can I tell him how I feel while also hiding another side of me?
His touch is all I crave, even when he's at the bottom of the barrel. He's damaged—and that just makes me want to take care of him even more. If I could save him, if I could just show him who I am, then maybe he wouldn't drink.
He's a brilliant doctor with a big heart, yet he keeps drowning himself in his sorrows. I want him to let me in. I want to become one with him. I want to take care of him for once. He needs me…But will he accept me?
YOUR FEEDBACK IS ALWAYS WELCOME
We love to hear from our fans! Let us know what you like about the series and what you'd like to see next. Contact me anytime at [email protected] or by replying to this email.
You can also reach the Supers on our public pages (listed below.) Please keep in mind that due to my death-defying schedule, it may take me a little while to get back to you. We also love fan art. Feel free to send some in! 
Have a wonderful Valentine's Day! We love you!
Yours magically,
Illusionist, Escape Artist, and Super Chap!
Facebook Pages: 
Black Kat Series (news)
Hugh's House of Humor
Twitter and Instagram: 
https://twitter.com/BlackKatSeries
https://www.instagram.com/kimberlygordonauthor/
Website: http://www.blackkatseries.com