A Look Ahead…
Dearest friends,
Welcome to 2021, or the Twilight Zone. I'm not sure which at the moment. I'm already straddling two planets, but it seems like we've entered a third one—Bizarro World. Now seems like a good time to…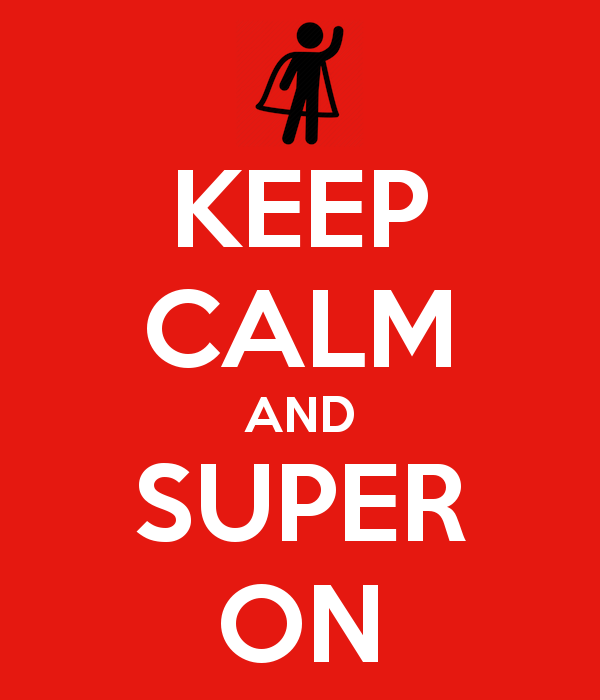 (Psst…If you're looking to escape, I've got you covered, at least with books. Keep reading.)
Black Kat 2021:
Last year, we overhauled and updated the first three books in the Black Kat series: Unlucky Charm, Kat & Mouse, and God Save the Queen. They are polished and now in print at most online retailers that sell books.
Now that this is done, here's what we're hoping to accomplish in 2021:
Audio versions of the first three books
Finish testing and tweaking our webstore, where we'll offer signed paperbacks, eBooks, audiobooks, and swag.
Publish the next three books in the series: Playing with Fire, Katastrophic, and Star Crossed. Read below for pre-order info on Playing with Fire. The other two books will be up for pre-order once their covers are finalized.
Maps: You're going to need them soon. So am I. Dale is off creating some, though I'd wish he'd get back to his cryptic maths. We'd get home a lot sooner!
Meet the Supers: we finally have this monthly feature up and running. These are evolving and will eventually be pulled into a book or a calendar of some kind. We do hope you enjoy getting to know our Supers!
Disclaimer: These plans are subject to change, as even Supers cannot peer past the horizon to what the future may hold. Well, most of us can't. There's one who might be able to, if we can ever find her. She just might be in the next book.
Meanwhile, the rest of us carry on, hoping for the very best and planning for…everything else.
What are your plans this year? Hit reply and let me know. We love hearing from our readers!
NOTE: If you are receiving this, at some point, you opted into our mailing list. We do not wish to spam any poor souls, so feel free to unsubscribe if you feel the need. Most of us won't take it personally (though Kat has been known to!) 
Pre-order Playing with Fire
Firefighter Shane Sumner has a secret. He's not the brave, hometown hero everyone thinks he is. He's fireproof, and possibly crazy, or telepathic. Now the dog is talking to him, along with the plants, threatening to upend his sham of a perfect life. Can he conceal his strange abilities or will they expose him for the freak he knows he is? 
One hot mess deserves another…Life isn't easy for a fire shifter. Fiona and Aislinn's powers keep them homeless and just might have burnt down the Denver safe house. The streets are full of Rogues and unsavory characters. Their chances of survival look bleak, but a handsome, flame-retardant stranger may be the answer to all their problems.
And where, oh where has Hugh gone?
Kat struggles to find the answers while chasing a boatload of Rogues. Join Kat Hugh, Dale, Jacob and the rest of the gang as the adventure continues!
Available at: Amazon | Apple | Kobo | Nook | Google Play | Everywhere Else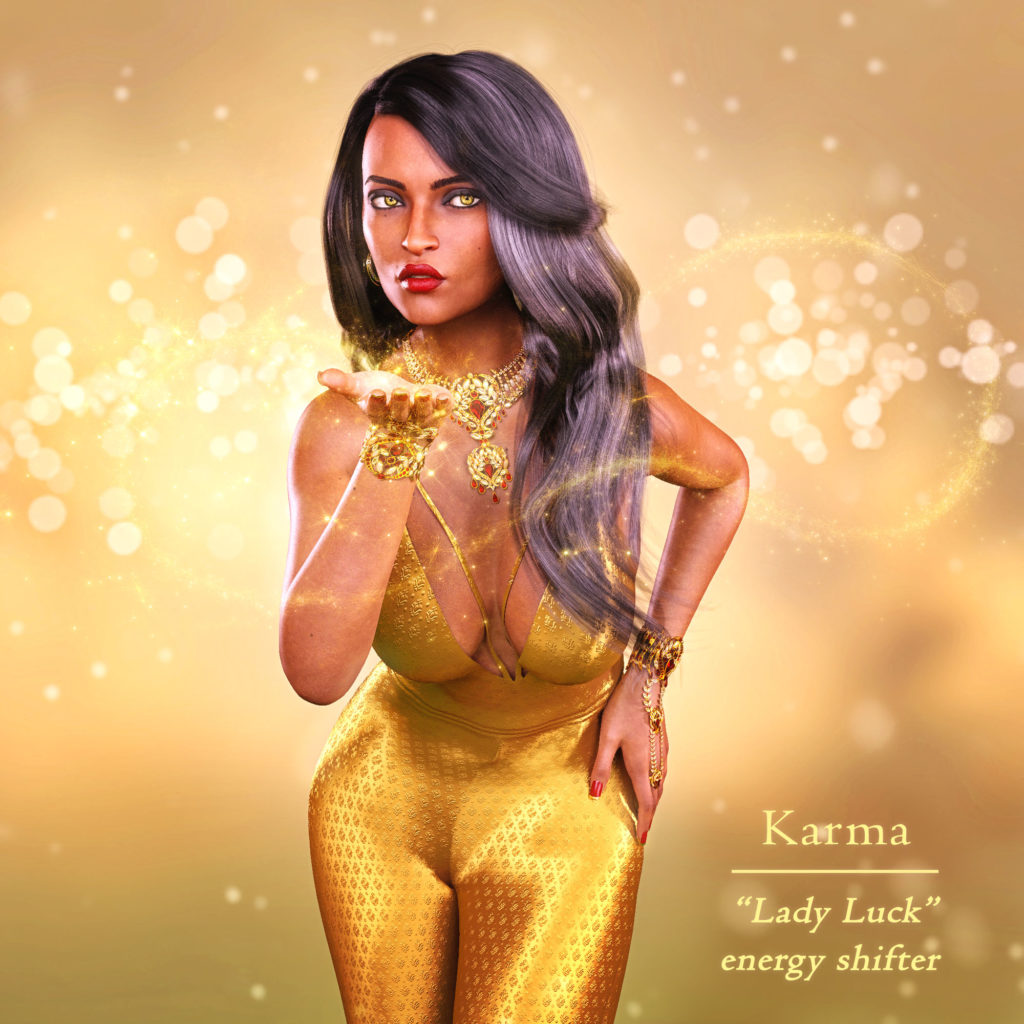 Be careful what you wish for. Karma might give it to you.
Mesmerizing and mysterious, this energy shifter stirs up trouble wherever she goes. Click here to read more...
GREAT READS: 
Check out these fabulous books for your eReader!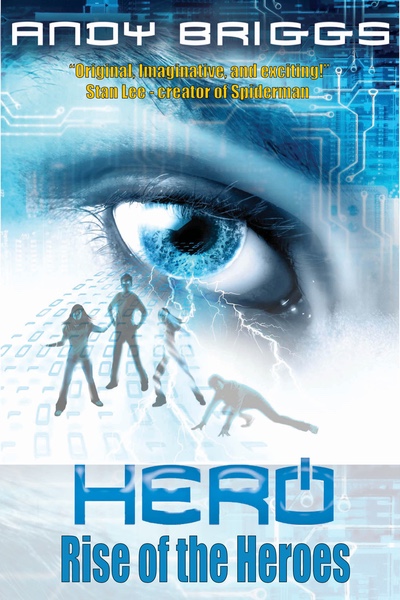 ACTION THRILLER: HERO 1 – RISE OF THE HEROES
LOG ON… DOWNLOAD…. SAVE THE WORLD…
What if you could download any superpower from the internet… what would you do?
When a group of friends stumble across a unique website they get more than the bargained for when they disrupt the nefarious plans of a supervillain…
When he seeks revenge, it gets personal – and the fledging heroes have to decide if they have what it takes to save her…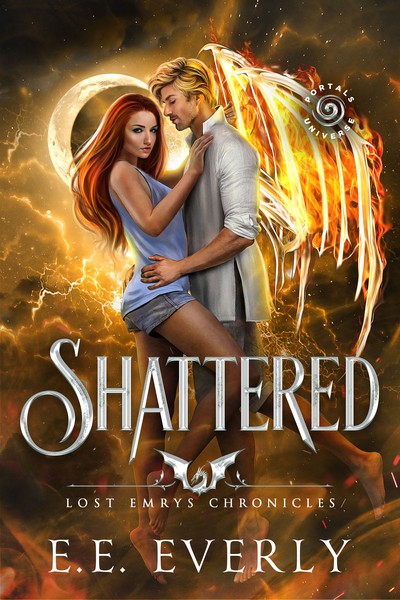 URBAN ROMANTIC FANTASY: SHATTERED
Apparently, I'm an alien from another world, an emrys who can wield light. Just another truth kept from me. But at least I can fly and torch things.
As a shy girl who lives on a cliff, I have a completely normal life getting ready for college until, one night, an encounter in the woods changes me forever. Under a fae spell, I ignite my powers of light for the first time and meet Cystenian, an immortal Son of Light, who, I can't decide, is either an angel or demon. Together, we pass through a portal to his world to flee from the fae and their magic.
Despite entering the other world, I wake up at home and discover the portal is closed and Cystenian's gone. But the effects of the spell are unavoidable. I might even say life-altering. I'm determined to find a way back to Cystenian to discover who I really am and to learn how to use my awesome new powers. Unfortunately, Cystenian has secrets of his own, secrets compelling enough to make him wish he'd met me under different circumstances—or not at all.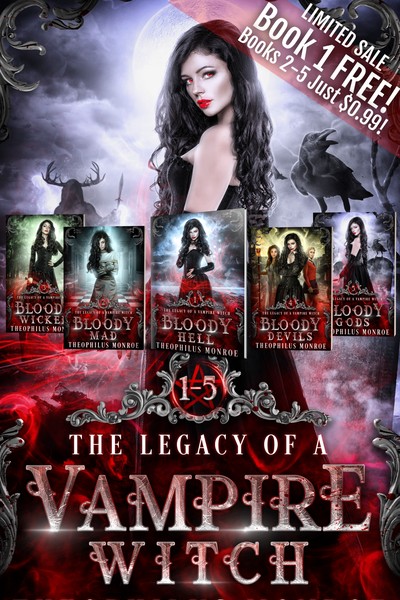 DARK UF SERIES: LEGACY OF A VAMPIRE WITCH
They tried to cut out my heart. But before I was a vampire, I was a witch. They couldn't get rid of me that easily.
My name's Mercy Brown-but don't let my name fool you. I'm merciless.
Not having a heart has some advantages. It means I'm pretty resilient, especially when it comes to wooden stakes.

So long as the soul bound to my existence remained in hell, I was virtually invincible.
But the Order figured it out. They hope to redeem the soul who was damned in my stead. If they do that, I'll meet the true death for sure.  I have to capture the one damned in my place before the Order manages to liberate him from perdition. If they free him, I will die.
I have to go to bloody hell.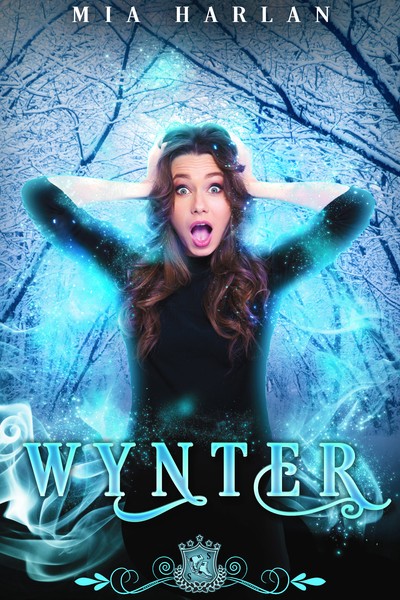 PARANORMAL RH COMEDY: WYNTER
Get ready for a hockey player so hot, he'll shift into the devil, a camel, and a fire ant within 30 seconds…
A panty-melting ice block shifter who'll retain his hard, chiseled shape for Zoelle Wynter's pleasure.
And a Ghost Mage who'll destroy Jewels Cafe and Zoe's heart, while keeping you warmer than hot cocoa on a cold winter's day.
Are you ready? Because Wynter is coming. And magical skates, mean multiple mates and a story that might just be weirder than Granny Harems.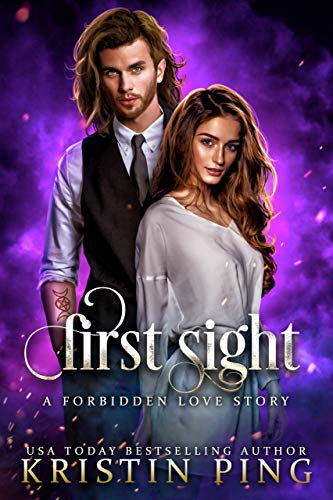 PARANORMAL ROMANCE: FIRST SIGHT
Young, French, and working in the USA, Danielle Laurant has it all—including the love of heartthrob Marick Young.
However, there's something sinister brewing underneath their love.
Secrets can make or break any relationship—but especially when it's one that goes against the grain of otherworldly laws.
Marick is the prince of warlocks and his father refuses to allow his son to love a human girl and Marick refuses to let her go.
Marick introduces Danielle to a world she didn't know existed. But she needs to end their relationship or force him to lose his crown. And if it isn't done soon, it won't matter anyway. She'll be put to death.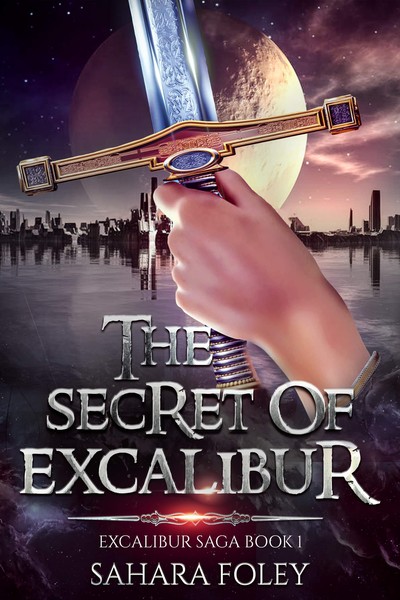 FREE URBAN FANTASY: THE SECRET OF EXCALIBUR
The world is changing, and no one sees the danger. However, one man – accidentally imbued with extraordinary powers – could be the answer to it all.
As visions compel him on a journey involving the legendary Excalibur and The Lady of the Lake, Arthur finds himself in England. The irresistible call brings him to the famous London Institute of Psychic Research, where he meets Ruth.
The feisty, red-headed doctor wants nothing to do with the arrogant American, but her boss and the Commander of MI-6 have other plans. Believing the beautiful scientist is the key to controlling and weaponizing Arthur's abilities, they force the pair to work together.
But there are more secrets hidden beneath the dark waters than anyone imagined, and unknown forces are causing Arthur's senses to go wonky. Will he be able to recover his powers and prevent WWIII? His next move may determine the fate of the world.
URBAN MAGIC: THE BLACK HERON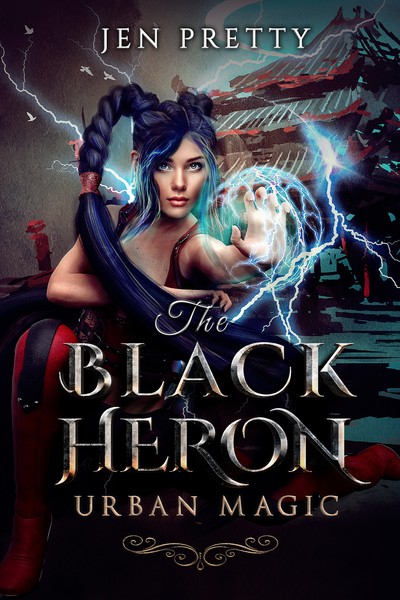 They say to stay away from windows during an electrical storm but for Echo, storms call her to the dirty streets of Hanton.
The city is polluted with corruption and evil. Echo may not want the job, but when the woman who saved her life loses her vision, it's left to Echo to take it on. Luckily, she has a little help in the form of an innate ability to bend lightning to her will. A powerful gift that once nearly caused her death.
When a police detective with questionable motives backs her into a corner, her choices are limited. But when her hand is forced, she has no choice but to work with him to stop a bigger evil than she has ever faced. But she knows she'll have to watch her own back, like she's done since she was a kid.
The choices Echo makes now could lead to bigger consequences than she ever imagined, or a life she hadn't planned may suddenly swallow her whole.
YOUR FEEDBACK IS ALWAYS WELCOME
We love to hear from our fans! Let us know what you like about the series and what you'd like to see next. You can also contact me anytime at [email protected]. You can also reach the Supers on our public pages (listed below.) Please keep in mind that due to my, um…exotic location, it may take me a little while to get back to you. We also love fan art. Feel free to send it in! 
Here's to a Super 2021!
Yours magically,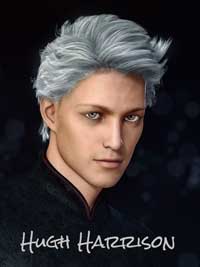 Illusionist, Escape Artist, and Super Chap!
Facebook Pages: 
Black Kat Series (news)
Hugh's House of Humor
Twitter and Instagram: 
https://twitter.com/BlackKatSeries
https://www.instagram.com/kimberlygordonauthor/
Website: http://www.blackkatseries.com