Here's to a Super Summer
Hello my friends, how are you? 
Our author has been under the weather, literally, for a bit, which is why you haven't heard from us. But she's doing better and we hope this newsletter finds you well…as well!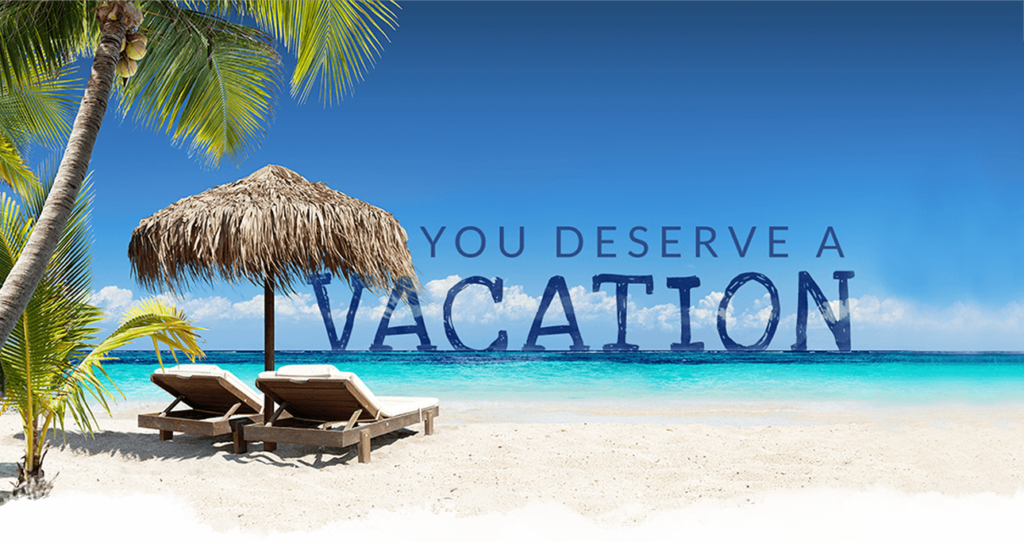 Kat and I have been soaking up the beauty of Miramoor on our home planet and setting up our first safe house here, intended to help our people overcome the culture shock of coming from a modern world to a far more medieval one. Add to that the return of their memories, and the adjustment can seem overwhelming. I know it has been for Kat. She's overcoming injuries, memories, culture shock, technology withdrawal (not to mention the lack of chocolate!)…and a bit more. (Read the end of Kat-a-strophic to find out!)


Meanwhile, Dale's shuttling back and forth between planets, and playing with things he shouldn't again–black holes, crystals, potions, you name it. He's either on the verge of some great discovery or an even greater disaster, it's hard to tell. Sometimes I have to remind him, "Just because you can, doesn't mean you should!" I'm not sure he was listening. At least the pets haven't followed suit.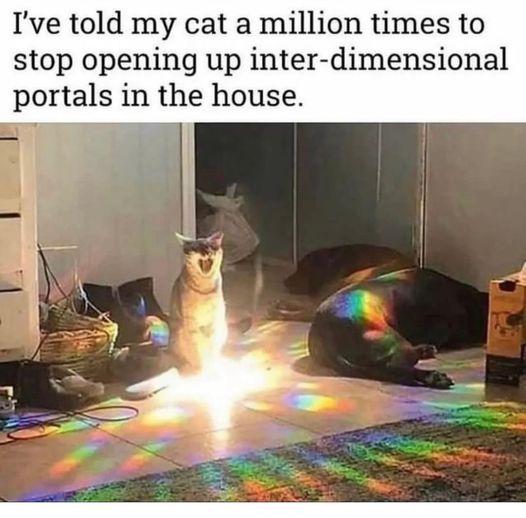 Heaven help us all if they did. Or if a
kittara
somehow followed him through a gateway to Earth. Or anything else for that matter. Needless to say, the next book,
Star Crossed
, is going to be QUITE the adventure for all of us. We hope you'll join us.
In the meantime, have a lovely summer, or winter, depending on where you are. Thank you so much for supporting our series. We're just getting started, and the best is yet to come! 
NOTE: If you are receiving this, at some point, you opted into our mailing list. We do not wish to spam any poor souls, so feel free to unsubscribe if you feel the need. Most of us won't take it personally (though Kat has been known to!)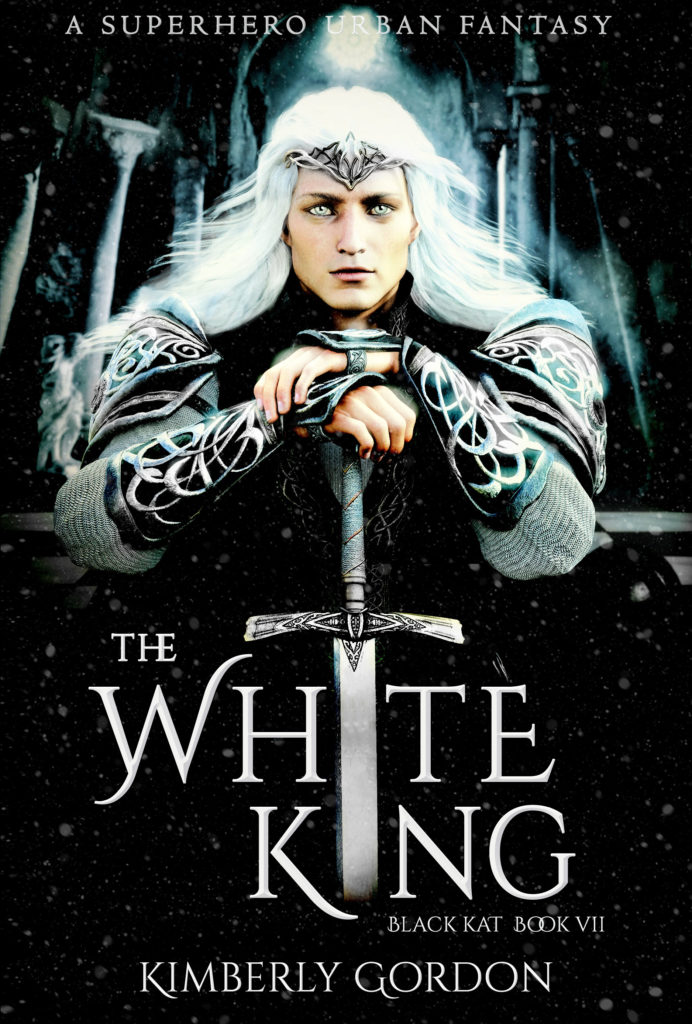 A wedding.
A betrayal.
A slaughter.
The beginning of a planetary civil war.
Darkness falls on the House of Wind as Hugh ascends the throne. He must hold on to the crown long enough to give it away.
Can Hugh outwit his opponents in a Game of Kings on a planet full of Supers? And will his family survive? Find out in the seventh book of the action-packed Black Kat series, now on pre-order!
 
Available at: Amazon | Apple | Kobo | Nook | Google Play | Everywhere Else
GREAT READS: 
Check out these fabulous books for your eReader!
Ten abducted humans. Seven fae regents in need of mates.
As inhuman beauties herd them like cattle, Evee Aldren and Justin Jackson learn they're being forced into an ancient game of cat and mouse, where unwed fae regents hunt for their future mates. They ban together to escape, all the while fighting the intense passion burning between them.
Will they win their freedom, or will they lose so much more than each other to the gorgeous and wicked creatures who chase them? Let the Mating Games begin.
When I finally got around to dating after my jackhole of a husband walked out on my fortieth birthday, I thought personal grooming was my biggest worry. Until I went on a date with a vampire and ended up fighting for my life.
Now I see magic—and danger—everywhere I look, and somehow I'm the one responsible for keeping everyone safe. It's worse than being roped into heading a PTA committee. Well…maybe.
I'll do whatever it takes to keep the people I love safe. I might even be willing to protect that jackhole ex. But only if I have to.
Narissa Knight has spent the last ten years trying – and failing – to track down the vampire that killed her father. Forced to resort to desperate measures to gain access to the secretive vampire world, she offers herself up as a meal to the bloodsucker elite.
Calin Sheridan's new blood donor is unlike anyone he's ever met, but as his suspicions about her true motivations grow, it becomes clear he's not the only member of the Vampire Council taking an interest in her.
As the lies and secrets begin piling up, Narissa's quarry turns the tables, and to survive she must unveil the most devastating secret of all. Will the cost of retribution too high even for her?
All Rose wants is peace, quiet, and some quality time with her lovable foster dog, Braveheart. Unfortunately, a devious elder fire witch has decided it's time to begin Rose's training in fire magic—and she won't take no for an answer.
But even fire spells are no match for family drama: Rose's sister is in the middle of a divorce, and it's up to Rose to stop the soon-to-be-ex-husband's plan to keep the house for himself.
With the help of the Ride-or-Die Witches, a friendly fire-setting cat, and a handsome British chauffeur, Rose must fight for her sister's home… while uncovering a mysterious new threat to the witches of Sparkle Beach.
VELLA FANTASY SERIAL: WYNTER FAE
Wynter is coming…for everyone. A dark lord has disrupted the Deep Magic that holds the forgotten realm of Cascadia in balance, unleashing supernatural storms that few can survive.
Can Trystan and Arabella save their people and restore the rightful heir to the Fae kingdom? Or is their love and their world doomed?
Wynter Fae is a coming of age, clean fantasy romance packed with action, adventure, and comedy. Catch a new episode every Magical Monday!
When wizards go bad, who better than a bad wizard to bring them to justice? Humberside City is on fire and Whitehall is worried.
It's not just arson, it's magic, and that means wizards. Angry wizards. Wizards kicking off about the jackboot of Whitehall pressing down on their throat. Today, Jameson Parker gets to wear those jackboots, as much as he may not want to, and he has to find the arsonist before the home office bursts his heart like an overripe tomato.
UF SUSPENSE: NITE FIRE: FLASH POINT
Slated for execution, shape-shifting assassin, Dahlia Nite, flees her world to the human realm. Moving from town to town, she hunts the creatures that threaten an unsuspecting human race; burying the truth that could destroy them all. But after a series of bizarre brutal murders, those secrets are in danger of being exposed.
Dahlia investigates the killings while simultaneously working to conceal their circumstances. But with each new murder, the little bit of peace she has found in this world begins to crumble. Each new clue leads her to the one place she thought to never go again. Home.
After the war, Mythikos was divided into three classes: Seelie, Unseelie, and human.
For Jericho, a werewolf a part of the Hero Alliance, the world has always been black and white. Heroes and villains. Seelie and Unseelie. Those who protect the humans and those who hurt them. Jericho has always known what side they're on.
But when the villain they've been hunting for the last six months turns out to be their childhood friend, everything Jericho knew is turned upside down. Dusk storms into Jericho's life to show them just how wrong their assumptions are, and that the world is made up of more than just good and evil. Faced with a world that seems increasingly more grey, Jericho must decide to return to their old life, or trust their friend turned villain.
YOUR FEEDBACK IS ALWAYS WELCOME
We love to hear from our fans! Let us know what you like about the series and what you'd like to see next. Contact me anytime at [email protected] or by replying to this email.
You can also reach the Supers on our public pages (listed below.) Please keep in mind that due to my death-defying schedule, it may take me a little while to get back to you. We also love fan art. Feel free to send some in! 
Yours magically,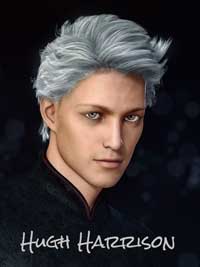 Illusionist, Escape Artist, and Super Chap!
Facebook Pages: 
Black Kat Series (news)
Hugh's House of Humor
Twitter and Instagram: 
https://twitter.com/BlackKatSeries
https://www.instagram.com/kimberlygordonauthor/
Website: http://www.blackkatseries.com