Beach Reads & Box Sets, Oh My!
Dear Friends,
How are you? Are you broiling in the early days of summer or bundling up Down Under against the approaching cold? Wherever you are, I hope this newsletter finds you happy, healthy, and well.
We've been Super busy since we last chatted with you. Playing with Fire has rolled out across eBookstores worldwide and is now also available in paperback, along with the rest of the series. They make great beach reads, so grab a copy to stuff in your bag and get your superhero fix wherever the road takes you.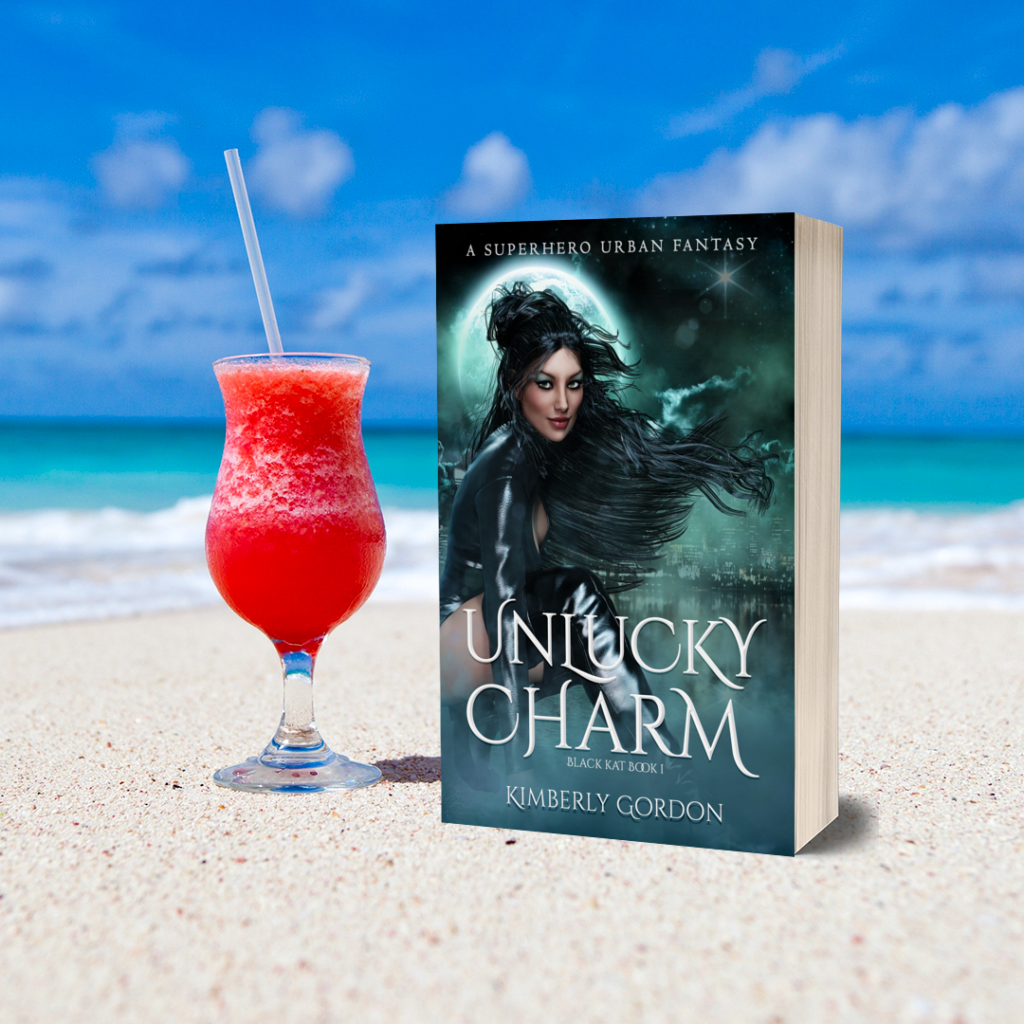 Ah, doesn't that look lovely?
But maybe you need something heavier, that can double as a weapon. We've got you covered, because the first 4 Black Kat books are now in hardcover!   
(Note: At 460 pages, God Save the Queen makes a good weapon of choice.)
Grab the hardcovers on Amazon here: 
Not an Amazon fan? No worries. We're getting them up on Ingram Sparks, which distributes to bookstores, libraries, and online stores worldwide, including Barnes & Noble, Wal-Mart, Books-A-Million, etc. They'll be everywhere soon.
And is that a fifth book in the image above? Indeed, it is. Black Kat V: Kat-A-Strophic is on pre-order now at all major stores. We'll talk more about that one in the next newsletter.
Right now, we're working hard to get the first four books into large print. Our next goal is audio. It's a significant undertaking and quite expensive up front. We're considering out options going forward.
An interesting heads up: Amazon keeps playing with the prices on our paperbacks. Some days they're as cheap at $6, other days, they're full price. You can catch some good bargains by checking regularly. They're also available at most other online retailers, who don't tend to fiddle with the prices.
NOTE: If you are receiving this, at some point, you opted into our mailing list. We do not wish to spam any poor souls, so feel free to unsubscribe if you feel the need. Most of us won't take it personally (though Kat has been known to!) 
So maybe you don't want to drag 4 separate books around with you. How about a box set instead? Enjoy the first 3 books in the Black Kat series, now together for the first time: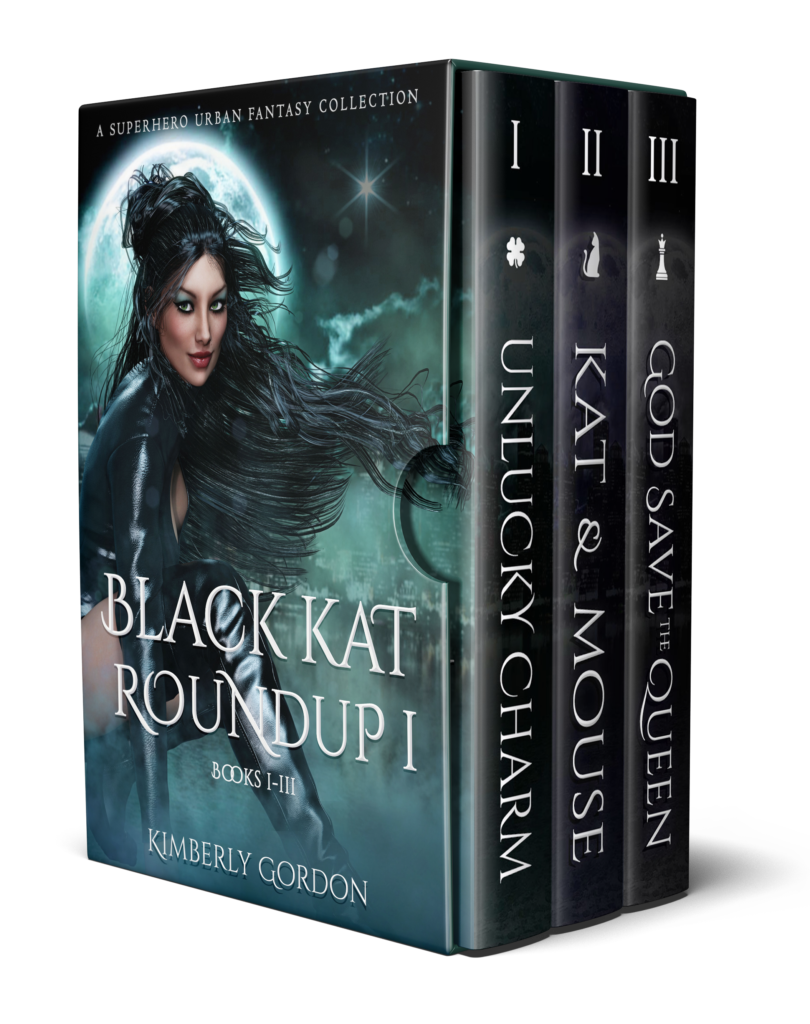 BLACK KAT ROUNDUP #1: Binge read your favorite Bad-Ass Bounty Hunter in this Big-Ass Book 
Rogues, the government, moles, uncontrollable powers…there's plenty for a Bad-Ass Bounty Hunter to deal with. Join Kat, Hugh, Jacob, and the rest of the Supers as they discover their powers, search for answers to their origins, and fight to survive in a world that does not welcome them.
Buckle your seat belts, and get ready for plenty of action, adventure, comedy, romance, and mystery ahead. And cats. Lots and lots of cats…
We've rounded up the usual suspects, as well as the first three Black Kat books in this collection:
Black Kat I: Unlucky Charm

Black Kat II: Kat & Mouse

Black Kat III: God Save the Queen
Amazon | Apple | B&N | Kobo | Google Play | SmashWords | Everywhere else
Note from Hugh: I swear I didn't write that ad copy, because, actually, I don't swear. Much. I'm blaming Jared for that one! 
MORE BEACH & BINGE READS: 
Discover a new author and enjoy these fabulous titles for your eReader!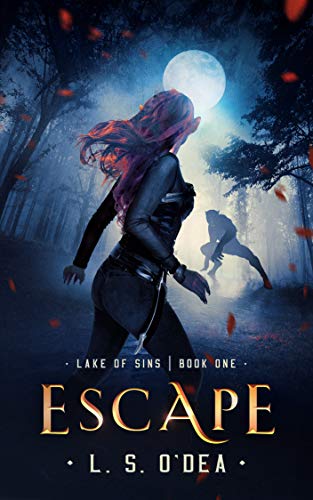 YA FANTASY: LAKE OF SINS: ESCAPE
The howls of Guards on hunt shatter the air. Trinity can't let them catch her outside of the encampment or she and her family will be executed.
A strange creature lurks in the water, following her down the river, and something stalks her from the forest. Every second brings the Guards closer. Soon, she'll be surrounded.
Forest or river? Which enemy should she choose?
Lake of Sins: Escape is a young adult fantasy in the vein of The Island of Dr. Moreau. If you like imaginative dystopian worlds, headstrong heroines, and incredible monsters, then you'll love this visionary tale.
I suck at witchcraft.
Coming from a long line of famous witches, I should be at the top of the heap. Problem is, if there is a spell cast anywhere in my vicinity, I will somehow mess it up. As a probationary agent with the Arcane Bureau of Investigation, I have two choices: I can limp along and maybe pass myself off as a competent agent, or I can fail. Miserably.
Worse news? If I can't get my act together, I may not only be out of a job, I could also lose my life.
Whose idea was this again?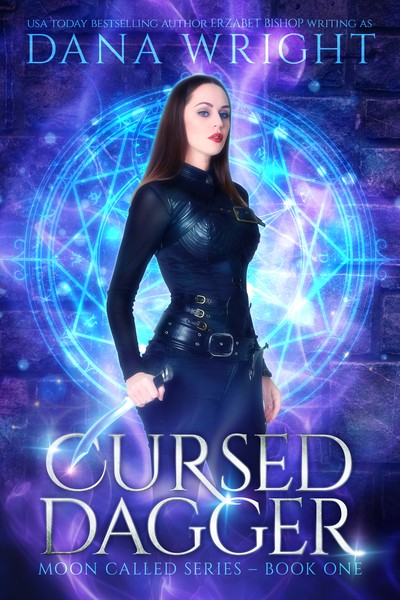 YA UF: CURSED DAGGED: MOON CALLED
Kissed by the moon…
In trouble with her mother, fledgling witch Gabby Stine is sent to visit her Aunt Diana. She discovers a whole new world at Moon Called, an antique shop specializing in cursed objects. When an antiquity lands in the shop and promptly disappears, disturbing events point to a threat that will test her, sideways magic and all. Blood vows and witchcraft may hold the key, but the ultimate power might just be in the darkest recesses of her heart.
A werewolf unleashed…
Carson Maddox is a wolf on a mission. When two of his friends and then his sister go missing, he is ready to do whatever is necessary to find them. A pending war with the vampires looms in the distance but a blacker danger lies closer to home. Will the alluring teenage witch at the antique shop be his downfall, or his salvation?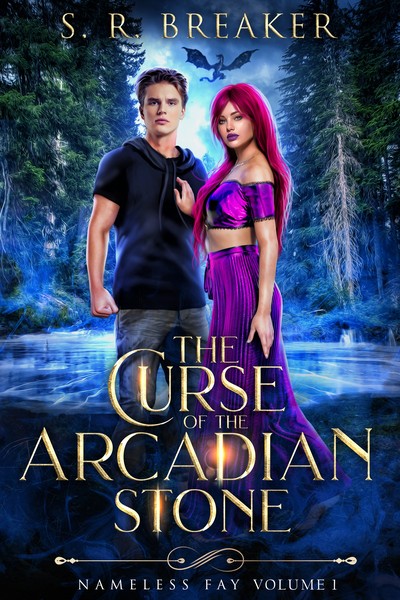 FAE: CURSE OF THE ARCADIAN STONE
A nameless fairy dubbed "Magenta" knows she only exists to serve a specific purpose. To guard the most powerful relic in the land of Arcadia. And for thousands of years, she's succeeded in fending off even the most dangerous of threats.
But when a rogue stranger from Earth offers her something much more precious in exchange for the relic, will she accede even if it risks her very existence?
Josh Richards is nothing if not resourceful. But it still took him nearly a year to find the one thing powerful enough to ensure his much overdue return to Earth. And if a little deception is all he requires to finally get his hands on it, how bad could the consequences really be?
The last thing Josh needs is a snarky forest fairy with a vendetta. So why can't he just seem to leave her behind?
FILL UP YOUR EREADER FOR FREE:
FANTASTIC HEROINES: STRONG WOMEN IN FANTASY & SCI FI
An amazing collection of almost 50 free books with strong female leads. And who doesn't love those?

FANTASTIC WORLDS:
25 out of this world stories, including several box sets and of course, Unlucky Charm. Hurry, before they disappear!

SPELLS & SHIFTERS:
37 Urban Fantasy freebies to binge read and beach read!

YOUR FEEDBACK IS ALWAYS WELCOME
We love to hear from our fans! Let us know what you like about the series and what you'd like to see next. Fan art is also welcome!
You can also contact me anytime at [email protected] or by replying to this email. You can also reach the Supers on our public pages (listed below.)
Yours magically,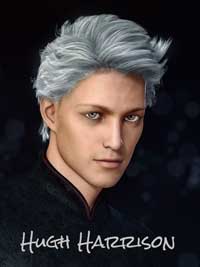 Illusionist, Escape Artist, and Super Chap!
Facebook Pages: 
Black Kat Series (news)
Hugh's House of Humor
Twitter and Instagram: 
https://twitter.com/BlackKatSeries
https://www.instagram.com/kimberlygordonauthor/
Website: http://www.blackkatseries.com